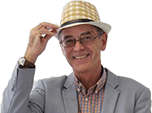 All Chains For New Audi A6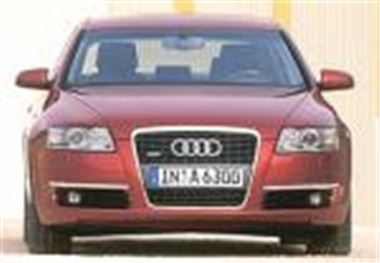 Audi revealed its new A6 simultaneaously by satellite link in Berlin, London, Madrid, Stockholm, Paris and Turin last night.
It's an all new car with the brave new Audi face first seen on the road on the new A3. The exterior is sleeker with a shoulder line along the side that makes the car appear even longer and lower than it is. Interiors are plush and ergonomic with the 'Muti Media Interface' screen neatly integrated into the dashpanel, slightly to the driver's side, as if it's an essential instrument rather than an afterthought.
But the big news is under the bonnet. Though the front or four wheel drivetrain remains longitudinal, all apart from the base TDI PD 140 four cylinder are chain cam engines.
They start with a new 2.4 V6 putting out 177bhp and 230Nm torque. Then a new 3.2 V6 FSI with 255bhp and 330Nm torque. And a new 4.2 V8 with 335bhp and 430Nm torque. But probably the most interesting is the new 3.0 TDI V6, also seen in the A8, which pumps out 225bhp and a massive 450Nm (332 lb ft) torque.
Dimensions of the new car are 4,916mm long by 2,012mm wide (including mirrors) by 1,459mm high.
Official launch will be at the Geneva Motor Show in March and the first new A6s will be in European showrooms in April.
More at
www.audi.co.uk
Comments