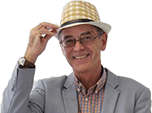 W reg E320CDI £11,000 at Auction Today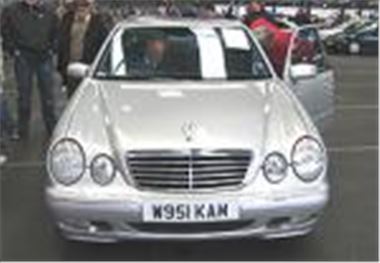 Plenty of variety in the Inchcape section at Blackbushe today. And this 2000W E320 CDI looked value at £11k, despite 127k miles and the usual rust around the bootlock.
Cheapies included a 74k mile 98R Citroen Xantia Activa, sold for £850, a 64k mile 97P Fiesta 1.25LX 5-door on a fresh set of tyres, sold for £1,575, and a 43k mile 98R Vectra 1.8LS, sold for £1,700. A 62k mile 98S Peugeot 206 1.1 3-door with a big sunroof wasn't cheap at all at £3,425, and a very early 53k mile 2000X X5 4.4 bid to £25,850, which is a bit more than the £24,700 a 68k mile 2001Y X5 4.4i bid to in Hall 1 two hours earlier.
Generally, BMWs seem to be coming down a touch, mainly because the trade is full of them. So many were sold in over December and January and have not yet sold through that dealers are having to be more circumspect.
For example, a 39k mile 02 reg 320dSE 150PS auto sold for £15,150; a 66k mile 2000X 320i 2.2SE sold for £9,950, and a 102k mile 2001/52 318iSE Touring sold for £8,200. While top bid for a 26k mile 2000X 320CI 2.2 was £12,800, for a 59k mile 2001 530d SE was £12,500; for a 64k mile 2001X 530iSE auto was £12,200; for a 92 k mile 2002/51 520iSE auto, £11,350; and for a 99k mile 2001/51 520iSE manual, £9,400.
Big surprise was £8,950 bid for a 63k mile 94L Mercedes 500CL coupe. Needless to say, that bid bought the car. While oddball of the day was a 53k mile 2000X Nissan Maxima QX 3.0V6 SE+ with absolutely everything on it. A hard car to price and the auctioneer decided that £7,900 just wasn't enough.
If you're thinking of buying at auction, as always the best way to look for a specific car or pre-check a day's sale is to visit
www.auctionview.co.uk
Next Brightwells HUGE WEEKLY 4x4 SALE is Tuesday 3rd February at Leominster Market on the A49 by-pass, Leominster, Herefordshire, start time 11.00am, phone: 01568 611325, website:
www.brightwells.com
Comments