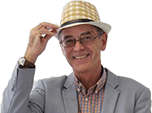 Franchised dealers dish out double for warranty protection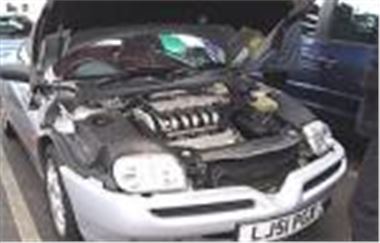 Buying a warranty as protection against an unwanted garage bill can cost as much as 216 percent more from a franchised dealer than an independent insurer.
With 2 out of every 5 cars suffering mechanical failure in the two years after the traditional three-year manufacturer's warranty has expired, many motorists seek to extend cover against the average £308.71 cost of repair. Briton's now spend nearly £8.4bn a year on service and repairs on cars aged 3 years and older *1.
There is, however, a marked gulf in price between warranties sold by the franchised dealer network and those available through independent insurers like Warranty Direct (0800 731 7001).
Research across a basket of 20 models, representing seventeen leading manufacturers, showed franchised dealers charged an average of £614 for a twelve-month extended policy. The equivalent cover from Warranty Direct came in at just £239 – a saving of £375.
The biggest difference recorded was from a Jaguar retailer who quoted £1,014 for a one-year extension on an S-Type V6 SE Auto compared to just £320.23 from Warranty Direct.
Motorists seeking additional cover may also have to pay for an inspection before the franchised dealer agrees to sell a warranty. Some quoted fees as high as £176 for the privilege.
Another prerequisite is for the car to be serviced by the franchised dealer prior to sanctioning warranty cover. Similarly, dealers refused to sell a policy, as the car had not been purchased from them originally.
Sample Table
ModelAverage Dealer premiumWarranty Direct premiumAverage Repair Bill
JaguarS Type SE V6 Auto£1,014£320.23£234.94
FiatPunto 1.2 16V ELX£295£163.77£281.36
VolkswagenGolf 1.6 SE£365£214.94£265.99
Peugeot306 1.8 GLX£295£215.66£271.31
Alfa Romeo156 1.8 Twin Spark Veloce£600£269.57£443.28
Vauxhall Vectra 1.8 SXI 16V£395£215.66£234.70
Land RoverFreelander 2.5 TD GS£624£375.08£305.91
N.B: All models registered in 2000 with an average of 32,000 miles.
According to Warranty Direct, suspension failure accounts for 1 in 4 claims for vehicles aged 3 and 4 years old, and although the cost of repair stands at £273, it can run to £1,800 for a popular volume model like the VW Golf. Meanwhile, the second most common problem, engine failure, could set you back a worrying £660.85 on average to fix.
Duncan McClure Fisher of Warranty Direct commented: "This is another example of franchised dealers ripping off unsuspecting motorists. Not only do they get away with premium labour rates, but they charge over inflated prices for extended warranties. It's a win-win situation for the dealer."
For your quotation for any car, go to
www.warrantydirect.co.uk
Or to check out Warranty Direct's experience of the likely reliability of a car you are thinking of buying, go to
www.reliabilityindex.co.uk
Comments