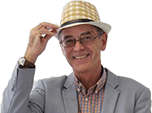 BMW's BMWs Dear at Auction Today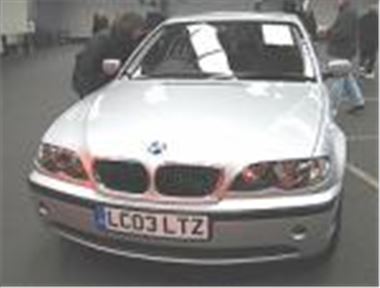 There was some very fierce competitive bidding for BMW Group BMWs today, mostly from BMW dealers.
The 5,883 mile May 03 reg 320D SE 6-speeder in the photo, with balance of maintenance pack, 17" alloys and three 3-point rear belts ran to a high £19,200 provisional, against £13,450 bid for a 44k mile 2002/52 320d 150bhp in the Lex sale next door. There was a bit of confusion about that car though. Despite being a facelift with the wide grille and upswept sidelights it was announced as "not 150bhp".
A 60k mile 2001Y 320CI 2.2 was sensible money for a while until a fight started for it and it finally sold for a whopping £15,750. Which is £150 more than a 22k mile 2000X 330CI auto sold for just ten cars before in the BMW sale.
A 28k mile 02 reg M3 convertible with hardtop, satnav and SMG box bid to £33,000 provisional and a 40k mile 2001/51 M3 straight manual sold for a relatively normal £27,000.
Yet a 16k 02 reg 530D Sport auto made a massive £23,900. And the first MINI Cooper, a 42,000 mile 2001/51with Chili pack, panoramic roof, CD, a/c and balance of TLC pack went for £10,600.
Even Compacts were in the money with £12,400 paid for a 16k 2001/51 reg 316ti SE, £13,400 for a 29k mile 02 reg 316ti SE auto and £13,500 paid for a 14k mile 2002/51 reg 318ti SE.
Quite why bids were so high is something to ponder. Some of the cars were prime stock, so fine. But there are strong rumours of tidal waves of 3-Series coming through the system. So was this an exercise to reinforce prices and try to keep them at a premium level? We'll just have to wait and see.
Cheapest E46 of the day was a 128k mile 2000W ex-Lex 3181SE at £6,550. But the bargain was a 43k mile 02 reg Audi B6 V6 TDI 155 6-speed, reserved at £12,900 and sold for £13,100.
The auction scene is now hotting up as January part-exchanges and de-fleetings feed through. There's plenty going on. But the best way to look for a specific car or pre-check a day's sale is to visit
www.auctionview.co.uk
The next of Brightwells HUGE WEEKLY 4x4 SALES at Leominster is tomorrow, 20th January at Leominster Market on the A49 by-pass, Leominster, Herefordshire, start time 11.00am, phone: 01568 611325, website:
www.brightwells.com
Comments