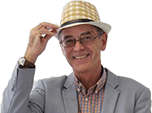 Big Stuff at Blackbushe Today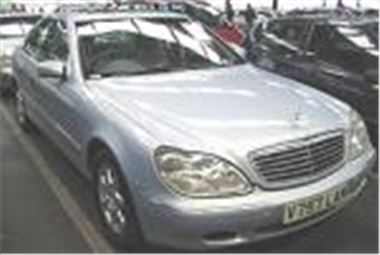 £12,500 was where the bids started for the 99V S320L in the photo. It was in good shape, too, for 146,000 miles, and in a nice colour. It had also been honestly reserved at £16,000. But competitive bidding finally saw it sell for £16,900, probably on its way to one of the RHD Far East markets where, after various bungs and taxes, cars like this can retail for four times the UK price.
A sister S320, this one a 2000W with 90k miles sold for £19,600.
Generally, traders were grumbling about "not being able to buy" because everything was too expensive. But really it's another typical January, stock is a bit short and prices are up as they always are. If you're in the market for a car you'll still be able to pick it up cheaper at auction than from a retail site, whatever they paid for it back in November.
My pal was after a 3-Series automatic for his wife who can't drive the MINI Cooper he bought her for Christmas. (If anyone wants a heavily loaded 51 reg Cooper, green with white bonnet stripes and 58k miles for less than £10k, e-mail me and I'll put you in touch.)
He bid £12k for an 82k mile 2001Y 330D SE auto, but reserve was £12,500 and it sold for a crazy £13,450. So he had a pop at quite a nice 37k mile 2000X 325i SE auto in silver, marred by a few minor body scratches. He'd thought £11,800 for that one, but it ran to £12,250 to no bids because the vendor wanted £12,100. Maybe an aftersale bid will buy it. We'll just have to wait and see.
The first new Honda Accord I've seen at auction made a lot of money. It was a metallic blue 10k mile 03 reg 2.0 litre Executive manual with leather and went for £13,100.
RAV-4s are still impossible to buy right. A really scruffy 3 year old 65k mile 2001X 2.0GX 5-door with badly brake dust corroded front alloys bid to big £9,650 and was reserved for even more.
A 76k mile 2002/51 reg Audi A6 2.7T Quattro with a full service history of just two oil changes bid to £11,800 and didn't sell. Quite a nice 55k mile 2001Y BMW 525iSE manual in silver bid to £12,200.
And despite the presence of the new Golf Mk V, Mk IV GTIs still continue to make silly money. Like for an 80k mile 2001X GTI 1.8T 3-door, all of £8,000.
I figure there may be a bit of levelling out taking place over the next few weeks, so while Monday's Top Car sale will contain quite a few cars owned by traders taking a chance, if they don't get some sort of return by the end of the day they could let their last cars go at a loss. And, of course, there will also be plenty of fresh cars in the sale, so well worth a visit.
Scrap is worth less than nothing. A 65k mile 84A reg Mondeo 1.6L auto staggered into the hall and no one would even bid 50p for it.
Best way to look for a specific car or pre-check a day's sale is to visit
www.auctionview.co.uk
Next Brightwells HUGE WEEKLY 4x4 SALE is Tuesday, 27th January at Leominster Market on the A49 by-pass, Leominster, Herefordshire, start time 11.00am, phone: 01568 611325, website:
www.brightwells.com
Comments