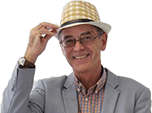 Two Top Car Auctions in One Today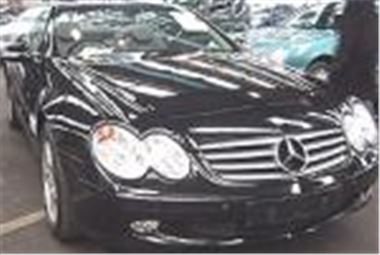 Top Car at BCA Blackbushe today had a depleted entry. But was flowed by two LEX sales in Hall 2, the second of which was mostly BMWs and Mercedes. So there was plenty of choice, and decent bargains bought.
The SL500 in the photo was a 52 reg RHD with 12k miles and sold for £58,200. The 22k mile LHD 02 reg SL55 seen before at the last Top Car sales once again failed to sell, this time to a top bid of £55,500.
ML270CDIs seem to have slipped a bit. A 32k mile 2000X manual sold for £19,600 and a 57k mile 2000W Tipshift auto for £20,200. Other Mercs worth mentioning were a 2001/51 46k S320CDI, gone for £30,900; a 42k mile 2000W SLK 320 Tipshift auto, sold for £18,500; and a 21k mile 2002/52 W211 E220CDI Tipshift auto apparently bid to £24,950, which is what Trade Sales ask for a new one.
An abundance of Beemers included a 61k 2000X 320iSE 2.2, sold for a sensible £10,500; a 33k mile 2002/52 525i with CD and leather, sold for £16,600; and a 41k mile 02 reg 530d Sport auto, sold for £18,700. Oddballs were a 9k mile 02 reg Maserati 3200 auto, in a nice pale gold, sold for £34,000, and a 20k mile 92K Aston Martin Virage apparently bid to £24,750. A new venture for Top Car is a post sale display inviting further bids on unsold cars.
There were plenty of better buys in the LEX executive section, including a virtually new 9k mile 03 reg 320i 2.2 Sport on 18" wheels sold for £17,800; a 35k 2001/51 330d Sport, sold for £16,000; a 55k mile 2000X Audi TT 225, sold for £14,300, a 67k mile 2000X 535i auto, sold for £13,100, a 72k mile 2000X 330dSE Touring, sold for £11,000; and a 44k mile 99V CLK 200 Avantgarde, sold for £10,525.
Lexus IS200s are still holding up well: a 48k mile 2000X IS200 SE auto bid to £9,500 provisional; a 62k mile 2001X IS200 SE bid to £8,775 provisional; an 80k mile 2000XIS200 SE sold for £8,550; and a 119k mile 99V IS200 S bid to £5,050 provisional.
Two 2000X Jaguar S-Type 3.0 SE autos in the same attractive metallic blue illustrated the true difference mileage makes. The 30k miler sold for £12,950 and the 60k miler for £11,400.
A silver 69k mile 2000X 520i 2.2 auto was cheap at £9,850. £550 less than we paid for a 90k 2001Y last Monday. But that's the way it goes.
For what's coming up where and when at BCA auctions, link to
www.auctionview.co.uk
Brightwells HUGE 4x4 SALE at Leominster is now WEEKLY. The next is Tuesday 6th January at Leominster Market on the A49 by-pass, Leominster, Herefordshire, start time 11.00am, phone: 01568 611325, website:
www.brightwells.com
Comments