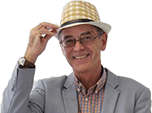 Plenty of Low Bids at Auction Today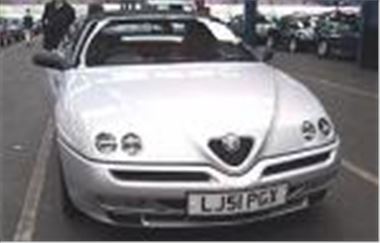 It has not been like other years. Usually prices hit a low point in late October/early November, but this year the rock bottom for less desirable stock seems to be now.
Glass's doesn't book the rare 150mph Alfa 3.0 V6 Spider in the photo. This one was just over two years old, had 23,000 miles unwarranted on it and a flat battery (under the rear parcel shelf, it seems). A coupe with the same age and mileage books at over £12k. But all this could raise was a very provisional £9,700.
A stunning three year old E39 530i Sport auto with leather and the right miles of just 30,000 saw a top bid of £15,000, again more than £2,000 under book. A lumpy (106k mile) 2000X 325iSE Touring bid to a mere £8,050. And a 123k mile 2000X Picasso 2.0HDI SX stopped at £3,850, the lowest I've seen.
They were the provisionals. Other cars were selling for low money, like a 91k mile 2001Y 320iSE 2.2, sold for £8,,950; a 79k mile 99V Vauxhall Zafira 1.6 Comfort 7-seater for £4,700, a 93k mile 99V Rover 75 2.0 CDI Classic on alloy wheels for £4,500, and a 150k mile 95M Jaguar 3.2 Sovereign for £2,550.
December's Top Car sales at Blackbushe are on 8th and 22nd. For what's coming up where and when, link to
www.auctionview.co.uk
Brightwells HUGE 4x4 SALE at Leominster is now WEEKLY. The next is tomorrow, Tuesday 9th November at Leominster Market on the A49 by-pass, Leominster, Herefordshire, start time 11.00am, phone: 01568 611325, website:
www.brightwells.com
Comments