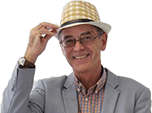 Citroen C2GT is the New GTI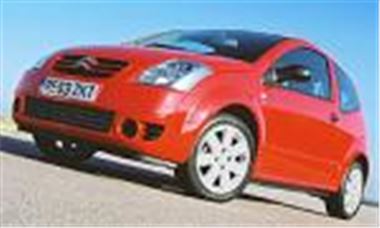 Citroën has lauched a GT version of its cute new C2, for the UK only.
On sale from the beginning of December, it is priced at £10,495, same as the MINI One, but the pricve includes the first year's insurance for 21-80 year olds (except in Northern Ireland).
The C2 GT has the same 110hp 1.6i 16V engine as the Exclusive, but with a five-speed manual transmission instead of the Sensodrive paddleshifter. Weight-saving measures get it from 0-60mph time of 9.2 seconds and on to a top speed of 121mph, which is very close to the figures for the original (lighter)Peugeot 205 GTi 1.6 105bhp.
Inside, the C2 GT cabin design reflects its fun and sporty nature, with supportive and attractive two-tone sports seats, carbon-fibre look trim around the instrument panel and vivid translucent colour-keyed gear knob and door grab handles. And, underlining the GT's individuality, a badge showing each car's unique edition number is located on the central console.
Alain Favey, Managing Director of Citroën UK, comments, "Britain has a long tradition for buying superminis that are fun to drive, as witnessed with the success of the Saxo. The C2 GT offers even more, bringing an exciting new player to the sporty small car market."
See enthusiastic Citroen C2 1.1L Road Test on this website.
More at
www.citroen.co.uk
Comments