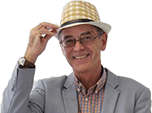 Cheap SL55 AMG at Top Car Today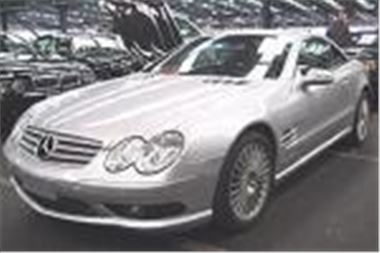 Okay, it was 18 months old with 22k miles, it was left hand drive and it looked used, but a top provisional bid of £60,500 is bound to send shockwaves through the premium brokers still looking for fat 'overs' on these cars.
A year old 52 reg Range Rover TD6 in a nice blue metallic with 17k miles showed it isn't in the same league as BMW X5 3.0d Sports, bidding to just £37,000, which is almost £10k under list rather then slightly above it. An 13k mile 02 reg fully loaded BMW 745i stuck at a top bid of £36,200. And a 12k mile 10 month old 52 reg Mercedes S350, with satnav, actually sold for £38,000, a cool £15k drop on list. That made a 66k mile 99T S430 start to look dear at a top bid of £19,900.
The mood at Top Car auctions fluctuates wildly. There can be provisional bid after provisional bid, then one car sold for sensible money sets off a clutch of ten sales. First, a 38k mile 2001/51 BMW 330i facelift model manual with leather, sold for £15,800. Then a 48k mile 97P SL320, sold for £17,900. Then a 47k mile 2001/51 CLK 230K Avantgard convertible, sold for £22,000. Then a 32k mile 2002/52 BMW 525iSE, sold for £16,800. Then a meaty 63k mile 2001/51 540i auto with satnav, sold for £20,400. Then another CLK convertible, this one a 58k mile 2000X 320 Avantgard, sold for £22,950. Then a 39k mile 2000X X5 4.4V8 Sport, sold for £32,600. Then a 78k mile 98S Mercedes E320 Elegance, sold for £9,800. Then a 29k mile 02 reg C220 CDI Sport Coupe auto, sold for £18,000. Then a 57k mile 2000V S320 with satnav, sold for £21,950.
Other heavy metal worth reporting was a 40k mile 2001Y Audi S6, with DVD in the back seat, sold for £23,850; a Le Mans Blue 42k mile 02 reg M5, sold for £32,700 and a 17k mile 02 reg XJ8 3.2SE, sold for £21,500.
The next Top Car Sale at Blackbushe is on 22nd December. There are a lot of 3-Series and C-Class about and mutterings not to expect these to rise in value like the bread and butter stuff usually does in January. So if you're in the market for a 3 or a C it's well worth a visit.
For what's coming up where and when, link to
www.auctionview.co.uk
Brightwells HUGE 4x4 SALE at Leominster is now WEEKLY. The next is tomorrow, Tuesday 9th November at Leominster Market on the A49 by-pass, Leominster, Herefordshire, start time 11.00am, phone: 01568 611325, website:
www.brightwells.com
Comments