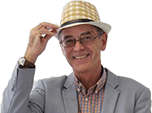 Busy Auction at Blackbushe Today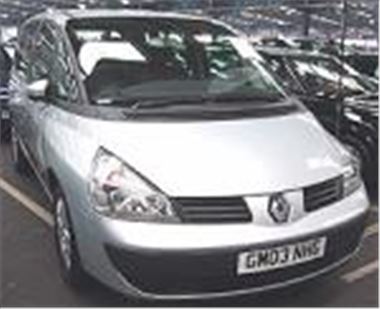 In contrast to last week, today big dealers with plenty of cash behind them were stocking up with anything buyable for sensible money.
I hadn't seen a new Espace like the 03 reg 1.9DCI Authentique in the photo at auction before. But with a mere 5,000 miles under its wheels it was a bargain to whoever got it for £15,000; a cool £5,000 under list.
It was a day to buy three year old 20k – 30k Omega 2.5 CDX autos. Four 2000X regers sold for between £6,100 and £6,600. A lot of motor for the money.
Some surprising cars were way behind book, such as a 39k mile 2001X facelift Mercedes SLK 200K auto in silver, sold for £15,300, a 20k mile 52 reg B6 Audi A4 2.4 Avant Sport, sold for £14,700 (apparently they're a bit juicy), and a new shape 19k mile 2001/51 Lotus Elise, gone for £14,950.
Buy into the mileagy stuff and you could do even better. An 87k mile 2002/52 Citroen C5 HPI sold for £4,100, a 93k mile 2000W BMW 520iSE auto sold for £8,000, a 121k mile 2000W Peugeot 406 2.0HDI 110 GTX sold for £3,100, and an unmarked but 92k mile 2001/51 Mondeo 1.8 Zetec sold for £5,000. However, a clean 170,000 mile 97P Jaguar XJ6 3.2 Sport (one of the last sixes) went £500 over my estimate at £4,000.
Down among the cheap cheapies, you could have had a perfectly decent 42k mile 96P Honda Civic 1.6LS automatic coupe for £2,350, and that was in the trader's section. Or a 67k kilometre 95M Mitsubishi FTO 2.0 MIVECs Tiptronic auto with a whacked wing for £2,800. Or an ultra reliable 57k mile 97R Mazda 626 GSI for £2,100.
Comparatively dear was a 13k mile 2002 damage-repaired RAV-4 2.0VX auto with half its scuttle trim missing, sold for £15,900 begging the question if the repairer couldn't source the trim how will you?
And, of course, there was the inevitable MINI. This time it was a 16k mile 2002/52 MINI One in all-over silver with exactly the right spec including rev counter, CD player and aircon. It sold for £10,100.
December's Top Car sales at Blackbushe are on 8th and 22nd. For what's coming up where and when, link to
www.auctionview.co.uk
Brightwells HUGE 4x4 SALE at Leominster is now WEEKLY. The next is tomorrow, Tuesday 9th November at Leominster Market on the A49 by-pass, Leominster, Herefordshire, start time 11.00am, phone: 01568 611325, website:
www.brightwells.com
Comments