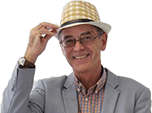 03 reg TDCI 130 Estate Bid to Just £10k Today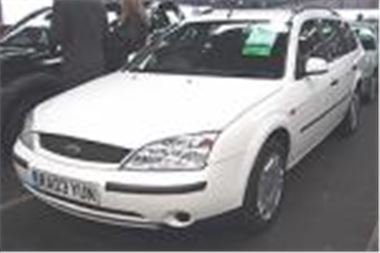 Top bid on this rare 10,600 mile 03 reg Mondeo TDCI 130 LX estate was just £10,000 at auction today. But it was one of the few low bids on a day that saw some strong action in anticipation of the new year.
Cars that looked dear to me included an imported 21k mile 2001Y Mercedes SLK 230K with a few scratches, bid to £18,500; a scruffy, badly kerbed 37k mile 2001/51 reg BMW 325i Compact, bid to £11,900; a 53k mile 2001/52 Toyota RAV-4 NRG 2.0 automatic, bid to £11,400; a 28k mile 02 reg VW Golf 1.6SE, sold for £8,550; a 20k mile 2002/51 reg Volvo C70 2.4T convertible, bit to £17,000 (though at least it had the right engine); and a 36k mile 2000X Freelander TD4 GS 5-door, sold for £11,650.
More sensible was a top bid of £9,350 for a 33k mile 2001/51 Freelander 2.5V6 GS hardback automatic; the £3,050 that bought a 62k mile 2000W Rover 45 2.0TD IE; the £3,900 that took home a 35k mile 2000W Rover 45.1.6 Club and the £5,650 bid for a 37k mile 02 reg Honda Civic 1.4S.
Two surprises were the appearances of two Golf IV estates with the rarest engines in the same sale. The 22k mile (unwarranted) 2000W 2.3V5 bid to £7,000 and the 52k mile (warranted) 2001/51 1.8T bid to £7,900 provisional.
The next big event worth noting at BCA Blackbushe is a sale of 131 BMWs from 11.00am next Monday 15th December. Offerings include 26 x 318is, 10 x 320ds and 320is, 12 x 323is, 17 x 316is, 6 x Z3s, 16 x Tourings, 33 x 5-Series, 6 x 7 Series, 2 x X5s and 2 Mini Coopers.
For what's coming up where and when, link to
www.auctionview.co.uk
Brightwells HUGE 4x4 SALE at Leominster is now WEEKLY. The next is Tuesday 16th November at Leominster Market on the A49 by-pass, Leominster, Herefordshire, start time 11.00am, phone: 01568 611325, website:
www.brightwells.com
Comments