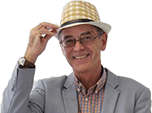 Rockingham Experience Comes In Cheap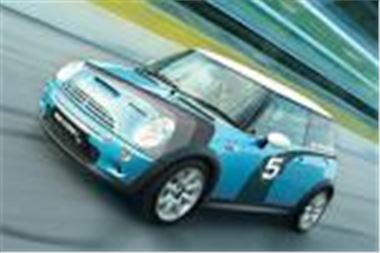 As little as £40 will guarantee an experience of a lifetime, as Rockingham confirmed prices today for a new range of driving experiences at the Corby, Northants race-track.
Rockingham's unique partnership with BMW means that it is the only place in the UK where guests can drive the very best of the BMW range, unimpeded by speed limits or GATSO cameras. Rockingham is also the only place in the UK where visitors can experience the stunning speeds of a true banked Indianapolis-style racing oval in the Formula Rockingham racing cars. A passenger ride on Rockingham's infield circuit costs £40 and a passenger ride in the amazing two-seat, open wheel oval racer is just £50.
For those itching to get behind the wheel, a session on one of Rockingham's six different road course configurations in the latest MINI Cooper S costs only £69. A similar opportunity in the powerful rear wheel-drive BMW 3-Series range costs £99. For those wanting to add a little adventure, the BMW X5 Experience on Rockingham's purpose-made off-road course costs £99, as does a BMW Skid Car Experience with specially adapted BMW 3-Series models.
Those wanting the adrenalin rush of real racing cars can get behind the wheel of the specially designed Formula Rockingham single-seaters on either the infield circuit or the oval for £149, while those wanting to handle even more power can enjoy the stunning BMW M3 Experience for only £169.
Even more variety is offered by the MINI and Z4 Experience, which offers two of the most stylish and fun to drive cars with very different characters. The BMW Z4 is a classic rear-wheel drive sporting thoroughbred, with technically advanced, super car dynamics and style. The MINI Cooper S is pure fun, with sporty, kart-like handling and front wheel drive, it sticks to the road like glue! For those wanting experience with a mid-engined sportscar, a day-long Lotus Elise Skills Experience is available for £449.
The great news is that the Rockingham Experience isn't just restricted to experienced drivers. The First Drive Experience will put any driver from 12 to 16 years old, so long as they're over 4 feet 10 inches, behind the wheel of a new MINI. A fully qualified instructor will guide the 'Rockingham rookie' around Rockingham's private roads, within touching distance of Britain's fastest racing circuit, for just £59
"The Rockingham experiences are already the fastest growing operation of their kind in the UK. In 2003, we have serviced over 12,000 customers" says Ashley Pover. "Thanks to our new relationship with BMW, we now have a whole new range of exciting new products which we believe are ahead of anyone else in the industry. Our aim is to deliver the top standards of entertainment and training right across the whole spectrum of customer interests. For example, where else would an operation not only offer First Drive, for young people who've never driven before, but offer it in a fleet of brand-new MINIs? This is the ultimate teenage Christmas present!"
The Rockingham Experience price list is:
Lotus Skills £449
MINI & BMW Z4 Experience £225
BMW M3 Experience £169
Formula Rockingham Oval Experience £149
Formula Rockingham Circuit Experience £149
Lotus Elise Experience £149
BMW X5 Experience £99
BMW 3 Series Experience £99
Skid Car Experience £99
MINI Cooper S Experience £69
First Drive Experience £59
Two Seater Passenger Ride Experience £50
High Speed Passenger Ride Experience £40
Since it was opened just two years ago, Rockingham has become famous for attracting new audiences to motor sport. This year, in addition to the exciting on-track activities, performances by top entertainers including Daniel Bedingfield, Sugababes, The Darkness, Busted, and LibertyX have established Rockingham as one of the UK's premier entertainment venues. This will be augmented in 2004 by the opening of a new 650 sq m Welcome and Conference Centre in the Rockingham Building, one of the biggest conference venues in the East Midlands.
More at
www.rockingham.co.uk
Comments