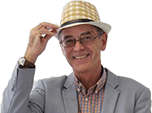 Hard Work But Still Bargains at Auction Today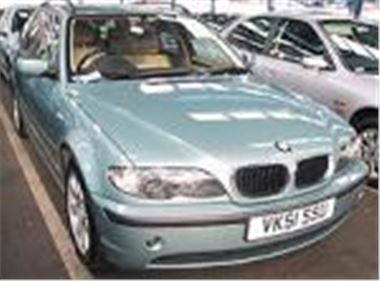 It's a tough time in the trade. Punters aren't buying from the car lots and dealerships and traditionally now is the time to stock up for the New Year. But everyone has been doing it, so prices have not fallen as much as usual. And some of the older hands think that, instead of rising in January, prices might actually fall. That's a tough bet to wager £1,000,000 in stocking costs on. But if you can't find what you want at the price you want to pay this month, you might not have to pay as much more in January as usual.
The car in the photo was one of the days good buys: a 2001/51 reg facelift 143bhp BMW 318i SE Touring, but with 55,000 miles. The £12,150 that bought it was a bit less than mileage adjusted book.
Another good BMW buy was an ice green 2001Y BMW 520i 2.2 with alloys, air and CD but 101k miles. It went for £8,650, which made more sense than the £9,450 later bid for a same age 520iSE auto with 115k miles.
Super risky was £13,600 paid for a 100k mile 2000X Audi TT 225. While BMW's steel bore liner 170bhp 2.2 six will easily take 250k miles, 100k is a lot of miles for a 20v 1.8 putting out 225bhp.
Lots of stuff was dear. Like £15,100 for an 18k mile SAAB 9-5 2.0LPT Vector estate, but good for SAAB owners to see these cars finally hanging on to their value a bit better. FIAT Puntos just went up and up: from £2,900 for an 18k mile 2001Y 1.2 5-door, through £3,400 for a 28k 2001Y 1.2 5-door, to £3,950 for an 11k 2001/51 1.2 ELX 3-door.
A supermarket carpark pre-damaged 2001X Berlingo Multispace 1.9D with full length sunroof and 24k miles was seriously dear at a top bid of £4,325. A 20k mile 2002/52 FIAT Stilo 1.6 Dynamic 3-door was good value at £5,500. These are very good looking cars, so could come back in value. A base model 23k mile 2001Y Suzuki Ignis 1.3GA looked dear to me at £3,000. And £2,350 was big money for a 17k mile Highcliffe registered 2000X Daihatsu Coure 1.0Plus with autobox and a/c. Another couple of grand virtually buys a new one badged as a Perodua with a new car warranty.
This Thursday 6th November Ford will be offering 165 cars at Blackbushe from 11.00am. This Friday 7th November Arriva has a silver 51 reg MINI Cooper in its 10.30am sale. For more news of what's coming up where or to pinpoint exactly the car you are looking for, link to
www.auctionview.co.uk
Brightwells HUGE 4x4 SALE at Leominster is now WEEKLY. The next is tomorrow 4th November at Leominster Market on the A49 by-pass, Leominster, Herefordshire, start time 11.00am, phone: 01568 611325, website:
www.brightwells.com
Comments