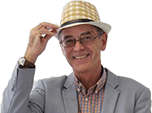 Fords at Usual Winter Prices at Auction Today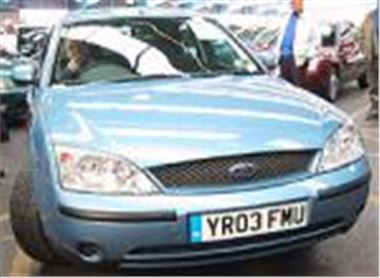 Well, where were you, then? You didn't exactly turn up in droves, did you? Today's 165 pristine ex-rental Fords flashed through Hall 1 at Blackbushe faster than the traffic sometimes moves on the M25. And if you were after a bargain priced Ford all you had to do was wave your catalogue at the auctioneer.
You could have had a May 03 reg Fiesta 1.3 Finesse 5-door for £5,850; a May 03 Fiesta 1.4LX 5-door for £6,400; dozens of 52-03 reg Focus 1.6 LXs for £7,000 - £7,500; dozens of 52-03 reg Focus 1.6 Zetecs with Climate Packs for £7,350 - £7,475; dozens of 54-03 Mondeo 1.8LXs for £7,950 to £8,400; and plenty of rarer cars such as a 52 reg Focus 1.6LX auto estate for £8,800, an 03 reg Mondeo 2.0LX auto for £9,150 and a lovely 3,000 mile 03 reg Mondeo 2.5 24v Zetec 5-speed 'tiptronic' auto for £11,000.
But you didn't show up, so you'll just have to wait until the next Ford sale. The auctioneers are predicting a price rise by then, but don't worry too much. There should still be plenty of cars within £200 of the prices above.
More auction news: there will be a special 'Top Fleet; sale of 72 BMWs at Blackbushe on Wednesday 12th November, including desirable 320ds, 330ds, 530ds, M3s and a rare 98S Alpina B3. Peugeot has a special sale on Friday 14th November with 406s as far as the eye can see. And all this on top of the usual full programme.
For example, this Friday 7th November Arriva has a silver 51 reg MINI Cooper in its 10.30am sale. For more news of what's coming up where or to pinpoint exactly the car you are looking for, link to
www.auctionview.co.uk
Brightwells HUGE 4x4 SALE at Leominster is now WEEKLY. The next is Tuesday 11th November at Leominster Market on the A49 by-pass, Leominster, Herefordshire, start time 11.00am, phone: 01568 611325, website:
www.brightwells.com
Comments