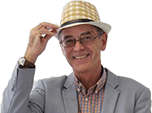 City Rover Goes on Sale from £6,495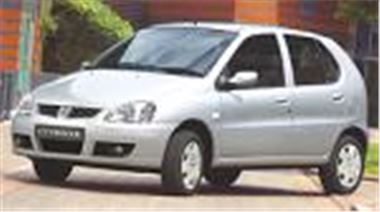 MG Rover's new CityRover goes on sale this month.
In MG Rover's words, "CityRover is an attractive modern 'city sector' car that provides a highly competitive value-for-money blend of space, performance and specification in the £6,500 to sub £9,000 price band. Though compact, easy to drive and park, it has a roomy and user-friendly 'tall' package, with easy access for all ages. The new model will be sold through all MG Rover dealers and benefits from the regular three-year/60,000 mile warranty and 6-year anti- perforation cover."
"The CityRover range comprises four trim levels, all with 1.4-litre petrol engine, five speed manual transmission and five-doors. The straightforward range structure begins with the CityRover Solo. The range then offers two parallel mid-price choices, the CityRover Sprite (with the emphasis on sporting style) and CityRover Select (with emphasis on luxury). Top of the range, the CityRover Style offers a full array of features and even the option of a full leather trim package."
Sporting features of the 'Sprite' include alloy wheels, leather
sports style steering wheel, front fog lamps, body coloured side sill
extensions and rear spoiler. Luxury features on the 'Select' model include front and rear electric windows plus air conditioning as standard.
Both 'Sprite' and 'Select' have power steering, remote central locking, a tachometer and a CD/Tuner. All are included in the top
model, the 'Style', which also benefits from anti-lock braking and a
passenger airbag. Paint choices include two solid and eight optional metallic/pearlescent colours.
Solo:
Driver's airbag
Radio cassette
Anti-glare rear view mirror
1.4-litre 85Ps petrol engine
Perimetric anti-theft alarm system
Remote fuel flap and tailgate release
Tinted glass with windscreen shade band
Select/Sprite:
CD Tuner
CD Tuner
Power steering
Alloy wheels
Air conditioning
Power steering
Remote central door locking
Remote central door locking
Electric front and rear windows
Rear spoiler and sport pack
Style:
ABS
CD Tuner
Alloy wheels
Air conditioning
Power steering
Passenger airbag
Rear spoiler and sport pack
Remote central door locking
Electric front and rear windows
MG Rover Group's design team changed key aspects of the Tata Indica
design to give CityRover its own unique Rover look and feel; including exterior and interior style enhancements, and chassis improvements.
The exterior changes include new front and rear bumpers and the inclusion of the distinctive Rover integral front grille, with bright chrome finisher. CityRover has been engineered to deliver Rover ride and handling characteristics, which provide an easy and enjoyable drive.
CityRover is based on an exceptionally robust platform that has been
engineered to cope with some of the world's most demanding terrain and operating conditions. MG Rover Group's own tests on the notorious MIRA Pavé circuit have shown that CityRover has an exceptionally strong and fatigue-resistant structure. Engineers have exploited this fundamental strength of the platform to deliver a true Rover feel of solidity unusual in this price sector.
The key to CityRover's generous interior space is its long 2400mm wheelbase and tall build. Getting in and out is very easy, with wide opening doors and high mounted seating, which provides for a commanding driving position.
The rear seats also feature the classic 60/40 split (standard on all, but the entry model) with jack-knife folding giving a flat load floor and flexible load carrying configurations between 220 litres and 610 litres. On the Solo model, the rear seat squab folds forward in one piece, and the complete seat can then be rolled forward to the vertical position, forming a load restraint bulkhead and giving an unobstructed flat load floor. Rover-specified interior trim uses a variety of high grade woven or knitted fabrics according to model, and there is a full-leather seat option for the top 'Style' model.
A wheelbase of 2400mm within an overall length of 3703mm means that the wheels are positioned right at the corners for optimum ride and handling qualities. Maximum cabin space, with a semi-MPV stance, provides a commanding seating position. The rear seating is 'theatre' style, being slightly higher than the front seats, to give rear passengers a better view. The overall interior space is impressive and betters that of most city sector and many small sector cars.
Technical Specification:
All CityRover models are powered by a 1,405cc petrol engine with an alloy cylinder head, single overhead camshaft, and multi-point fuel injection. It develops 85Ps at 5,500rpm, and a solid 120Nm of torque at 3500rpm. The power unit is compliant with current European emission legislation, including on-board diagnostic facilities.
MG Rover Group engineers have tuned the chassis, which has all-independent coil sprung suspension (McPherson strut front, semi-trailing arms at the rear), specifying 14 inch by 5J wheels and 175/60R 14 tyres, a lower ride height and revised damper and spring rates to give an optimised ride and handling balance.
Smooth running is ensured by the fully counterbalanced crankshaft running in five main bearings, with a deep-skirted crankcase extending well below the crankshaft centreline for greater strength and stiffness. As part of the CityRover specification, engineers have added a hydraulic engine mount for enhanced refinement.
Torque of 120Nm/88.5 lb ft at 3500rpm combined with well-chosen gearing gives the CityRover has good driveability. Its in-gear acceleration figures are well ahead of class averages, with 30-50 mph in 4th gear achieved in 8.4 seconds, rather than the 'double-figures' required by typical 1.4-litre rivals.
CityRover's progress is especially effortless when compared with the many price rivals with smaller engines. This more relaxed power delivery, needs less gear changing and engine revs and the five-speed gearbox provides a pleasantly light shift action, featuring an interlock mechanism to prevent accidental engagement of reverse.
Capable Chassis:
CityRover's all-independent suspension uses coil springs and hydraulic damper struts all round. At the front, there is a McPherson Strut arrangement, with the lower wishbone having wide-based pivot points set well back in the structure for effective geometry control, low stress and protection from frontal accident damage. A front anti-roll bar is standard on all models. Again using wide-based pivot points, the rear suspension semi-trailing arms are set at a shallow angle from the lateral to give benign camber and steer characteristics.
MG Rover Group engineers have specified unique suspension settings, with negative camber and a lower ride height, plus 14-inch diameter wheels carrying 175/60 tyres, to achieve the combination of ride comfort with well-balanced handling and road holding traditional in a Rover. Alloy wheels are standard on the Sprite and Style versions.
Powerful and progressive braking is provided by 231mm diameter front
ventilated discs and 200mm diameter rear drums, with diagonal split dual line hydraulics and servo assistance. Anti-lock braking is standard on the Style model, and available as an option on all other models.
Rack and pinion steering gives smooth, accurate control, and power assisted steering is standard on Sprite, Select and Style models, optional on Solo.
Safety and Security Features:
To the fundamental primary safety characteristics of the chassis design, CityRover adds the important benefit of good all round vision resulting from deep windows and a high seating position. High-mounted rear lamp assemblies help other road users to see the tail lamps, brake lights and turn signals, and are supplemented by rear fog lamps and a roof-level central brake light. A dipping rear view mirror protects the driver from glare at night.
There are childproof rear door locks, and a safety isolation switch for the rear windows on Select and Style models with all-round electric windows. On Sprite, Select and Style models with remote central locking, single point entry comes as standard. All four doors have 'door open' safety reflectors. Close to the driver's seat are twin release levers for the tailgate and fuel filler flap; there is an engine immobiliser, perimetric alarm system and anti-theft shielding for the door locks.
Impact protection features on all models include tubular anti-intrusion bars inside the doors, a standard driver's airbag and a collapsible steering column. The front seats have belt pre-tensioners, the inner belt anchorages are attached to the seat frames to optimise belt fit at all seat positions, and there are also anti-submarine panels and height-adjusting head restraints.
Rear seat head restraints are integral with the seat squabs. A front
passenger airbag is standard on the Style version, and optional for the other three models. This comes with a key operated disable key switch, to allow the fitment of child seats to the front passenger seat.
Alloy wheels on Sprite and Style versions have Thatcham approved security wheel bolts fitted as standard.
Complementing CityRover's spacious cabin is an impressive level of standard equipment and thoughtful Rover detailing, even on the lowest-cost Solo version. All doorsills are protected by scuff plates, and there is a courtesy lamp delay to assist settling in at night. The interior light incorporates independent reading lamps for the driver and front passenger. All models have a passenger vanity mirror in the sun visor, with a hinged flap cover to avoid unwanted distraction or reflections.
A buzzer warns if the headlamps are left on, with the key removed. There is a comprehensive heating and ventilating system, with 4-speed fan, recirculation setting and four fascia air vents, while the sought-after feature of air conditioning is standard on Select and Style models.
A radio cassette player is fitted as standard on Solo versions. Four
speakers, a roof mounted aerial, a quartz clock, an instrument illumination dimmer control, variable intermittent screen wipe and rear wash/wipe are range standard. The Solo model benefits from tinted glass with a windscreen shadeband, a lockable glovebox, full length centre console, cigar lighter, rear parcel shelf and stylish white instrument graphics. A 15-minute automatic timer switches off the heated rear window to save energy.
Interior Trim Materials:
The CityRover interior colourway is grey, with the following combinations of fabrics and features:
Solo
Grey 'Lights' seat facing and head restraints with 'Lumens' side bolsters and PVC backs & borders.
Sprite
Grey 'Reflections' seat facings and head restraints with 'Lucent' side bolsters and door casing inserts. The centre console (facia and floor) features a bright finish, with a sports style gearknob and leather covered steering wheel.
Select
Grey 'Aureol' seat facings and head restraints with 'Austral' side
bolsters, PVC backs and borders. The centre console (fascia and floor) features a technical finish.
Style
Grey 'Aureol' seat facings and head restraints with 'Austral' side
bolsters, backs, borders and door casing inserts. The centre console
(facia and floor) features a technical finish, with a sports style gearknob and leather covered steering wheel.
Style
Optional perforated Charcoal grey leather
Exterior colour choice
There is a choice of ten exterior paint colours for CityRover:
Solid Cherry Red
Mint White
Optional metallic
Arctic Silver
Oceana Blue
Optional pearlescent
Aqua Green
Indiana Red
Granite Purple
Mica Black
Le Mans Green
Marine Blue
Options
With such a high level of standard equipment for the price range, CityRover does not need a big options list. For the UK market, the options comprise metallic/pearlescent paint finishes across the range; passenger airbag and anti-lock brakes on Solo, Sprite and Select. Leather trim is available on Style models with power steering and 60/40 split folding rear seats on the Solo.
CityRover Technical specification and performance
Engine 1405cc 4cyl 2v SOHC
Max power kW 62.5
Max Power Ps 85
@ engine speed rpm 5500
Max torque Nm 120
lb ft 88.5
@ engine speed rpm 3500
Max engine speed rpm 6250
Cd 0.32
CdA m2 0.69
Unladen weight kg 1040
Inertia Weight Class kg 1130
Transmission Five-speed manual TA 65
Final drive ratio 4.640
Wheels/tyres front/rear 5J 175/60 R14
Gear Ratios
5th 0.710
4th 0.950
3rd 1.360
2nd 1.950
1st 3.420
Reverse 3.580
Overall gearing
5th mph (kph) 19.4 (31.3)
4th /1000rpm 14.6 (23.5)
3rd 10.2 (16.4)
2nd 7.1 (11.4)
1st 4.1 (6.5)
Max speed in gears mph (kph) 100 (160)
4th 93 (150)
3rd 64 (103)
2nd 44 (72)
1st 25 (41)
Performance
Max speed mph (kph) 100 (160)
Engine speed @ max rpm 5100
0-60mph (0-100kph) seconds 11.9 (12.8)
30-50mph (4th gear) seconds 8.4
50-70mph (4th gear) seconds 10.0
80-120km/h (4th gear) seconds 12.9
Fuel economy (Euro III Standard)
Urban mpg (l/100km) 28.5 (10.0)
Extra-Urban mpg (l/100km) 46.6 (6.1)
Combined mpg (l/100km) 37.9 (7.4)
CO2 g/km 167
Pricing and Competition
The range comprises four models with the entry 'Solo' version incorporating
an enhanced feature specification:
Model Description VED 1st Reg Fee OTR Price
1.4 Solo C £25 £6,495
1.4 Solo with PAS and split rear seat C £25 £6,895
1.4 Sprite C £25 £7,895
1.4 Select C £25 £7,895
1.4 Style C £25 £8,895
OTR prices will remain the same from 1St January, when First Registration
Fee increases from £25 to £38
Options
CityRover model specifications have been set at a level and with a
structure that allows a very simple options list, as follows:
Solo Sprite Select Style Price (inc.VAT)
Metallic Paint O O O O £295
PAS & Split folding rear seat O S S S £400
Passenger Airbag O O O S £150
Anti-lock Brakes O O O S £300
Leather Seat Trim - - - O £795
Key: O = Option S = Standard - = feature not available
ABI insurance group rating Solo and Sprite - Group 4E
Select and Style - Group 5E
More at
www.mg-rover.com
Comments