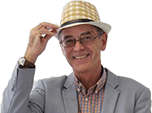 Chrysler Crossfire Makes Auction Debut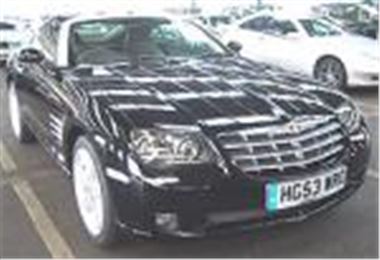 In fairness, the car was a late entry and wasn't flagged in BCA's Top Car advertisement. And passing the block at 2.45 in the afternoon wasn't the ideal time for it anyway. So neither Chrysler not the vendor should be discouraged that this mean looking 6-speed manual didn't sell to a top 'provisional' bid of £28,000.
A 4,000 mile 03 reg 996 Carrera convertible, complete with beautiful winter hardtop, did not grab any premium money either selling for £57,000. Petrol engined X5s seem to be a bit off the boil too, with a 38k mile 2000X 4.4 Sport gone for £33,250 and a repossessed 18k mile 2001Y 3.0i Sport auto only reaching a provisional £29,000. As for 7-Series, a heavily loaded 13k mile 02 reg 745i sold for half price at £38,400, while another 02 reg 745i with 26k miles and less spec failed to climb past £30,000.
Even the previously in demand E39 M5 found it hard going with a Silverstone Blue 46k mile 2000W selling for £24,100. While a 100k mile 2000W E46 318Ci bid to a mere £8,400.
Yet strong money was made by a 44k mile 02 reg 320dSE auto on 18" wheels which made a healthy £16,950.
Mercedes worthy of note included a 25k mile 2000X CLK 55AMG, sold for £26,800; a 21k mile 2001Y CL500 sold for £40,600; and a 35k mile 2001Y ML 430 with full length armadillo sunroof sold for £17,500.
What this tells you is we're now at a time when bargains can even be made at Top Car auctions. So hasten down to the next one in two weeks time, taking care to check Auctionview first.
For news of what's coming up where or to pinpoint exactly the car you are looking for, link to
www.auctionview.co.uk
Brightwells HUGE 4x4 SALE at Leominster is now WEEKLY. The next is tomorrow, Tuesday 25th November at Leominster Market on the A49 by-pass, Leominster, Herefordshire, start time 11.00am, phone: 01568 611325, website:
www.brightwells.com
For upcoming Classic auctions see separate news item.
Comments