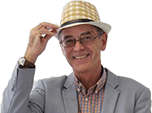 Cars Not Dear at Auction Today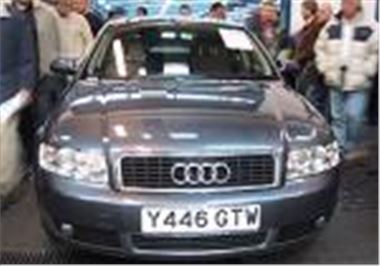 Seems the season has finally caught up with the used car trade and there were plenty of good buys at Blackbushe today.
Whether the new shape Audi A4 in the photo qualifies depends on your motives. I don't have to tell you that £8,150 wasn't a lot of money for a new shape 2001Y B6 2.0SE Multitronic. And it was remarkably unscathed for its 130,750 miles. But the driver was obviously having trouble trying to stop it jerking. So maybe 130k is the lifespan of a Multitronic.
Also gone for £8,150 was a 2001X Golf VR6 4-Motion in various shades of silver. This is going to be someone's worst nightmare of a car because apart from the patchwork paint it displayed all the signs of a terminally tired VR6, which was hardly surprising after 131,000 miles unwarranted. At least the vendor had reserved it honestly at £6,500. So what was the buyer thinking of? If he wanted a VR6 4-Motion he could have bought a very nice 41,000 mile 2000X in a Bora body in the next door hall for a sensible £7,750.
Rant over, there's a lot more to report from today. Sharp buys to my eyes included a 137k mile 99V Xsara 2.0HDI 90 estate for £1,725; an ultra reliable 57k mile 99T Nissan QX 2.0 V6 SEL for £3,575; a 102k mile 2000V Mercedes E200 Elegance estate for £6,750; a 68k unwarranted 99T BMW Z3M roadster with a hardtop for £13,400 and, in the 72 car BMW section, a 69k mile 2001Y 320dSE Touring for £10,750 and a 46k mile 2000W 523iSE Touring for just £9,250.
Amazingly, in the Alphabet section, no less than six old-shape Mercedes CLK convertibles came through bumper to bumper. Bottom to top, a 45k mile 2001Y 2.3K Avant Garde bid to £18,000; a 35k mile 2001Y 200K Elegance bid to £18,800; a 50k mile 2001Y 200K Avant Garde bid to £19,700; a 54k mile 2001Y 320 Avant Garde bid to £21,000; a 23k mile 02 reg 200 Sport sold for £21,300 and a 22k mile 02 reg 230K Elegance sold for £23,050. In contrast, a 44k mile 2001Y SLK 200K 6-speed bid to a low and very provisional £15,100. Other Mercs worth noting in different sections were a 9,700 mile 2002/52 reg C200K Elegance auto bid to £15,700; 20,500 Mile 02 reg C200K classic bid to £15,600, a 27k mile 2001Y AMG C32 estate, bid to £27,000, and 17k mile 2001/51 CL500 bid to £42,000 but unsold.
Finally, Toyota RAV-4s seem to be holding their money even better than BMW 3-Series. A 79k mile new shape 2001 2.0GX with satnav sold for £10,200, and a 72k 2001/51 Reg 2.0GX sold for £11,050.
For more news of what's coming up where or to pinpoint exactly the car you are looking for, link to
www.auctionview.co.uk
Brightwells HUGE 4x4 SALE at Leominster is now WEEKLY. The next is Tuesday 11th November at Leominster Market on the A49 by-pass, Leominster, Herefordshire, start time 11.00am, phone: 01568 611325, website:
www.brightwells.com
Comments