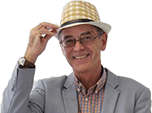 BMW Book Prices Rewritten at Auction Today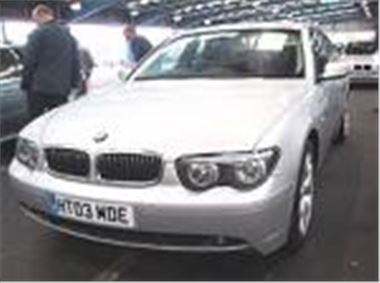 Another big BMW Finance sale at Blackbushe today, the second within a week. And though some of the cars were the same, unsold last Wednesday, there was plenty of new stock to get the crowd excited.
Stars of the show both had the same 3.0 litre diesel engine. But they fared rather differently from each other.
The 03 reg 730d in the photo had done just 3,518 miles and was so loaded with kit that according to the auctioneer had listed at £59,000 new. There was a bidding battle for it, but it still sold for £42,200, which is bound to bring tears to someone's eyes.
The other 3.0 litre diesel was an 8,971 mile 2003/52 reg X5 Sport with all the standard desirable extras such as satnav, pale leather interior and sideboards. If anyone thought these were off the boil they can think again, because this one sold £41,950 which is about £450 more than its list price new including all the goodies. Doesn't seem to matter a jot that there's a new one with much improved suspension and drivetrain out there. Someone wanted that car, and they paid for it.
Three obvious Chistmas presents for wives, girlfriends, mistresses or rich kids were also paid for heavily. The 22k mile 02 reg MINI One in Indy blue metallic and with a/c sold for £9,900, a bit short of list. The 12k mile 02 reg MINI Cooper auto in Indy blue with white top, CD player and full length sunroof was also a bit shy of list at £12,400. But the 17k mile 2002/52 reg Indy blue Cooper with white top, a/c and CD sold for £12,500, which I reckon was just over what it would have cost new.
Some models were well below expectations, though. A black 5k mile 03 reg M3 SMG convertible sold for £38,500; a 6k mile 03 reg 330d Sport with the 204bhp engine and 6-speed box sold for £23,800; top bid for a splendid 42k mile 03 reg M5 in Le Mans blue was £29,500; a 34k mile 2002/51 X5 4.4i Sport sold for £32k; and a 13k mile 02 reg 745i sold for £35,500.
For more news of what's coming up where or to pinpoint exactly the car you are looking for, link to
www.auctionview.co.uk
Brightwells HUGE 4x4 SALE at Leominster is now WEEKLY. The next is tomorrow, Tuesday 18th November at Leominster Market on the A49 by-pass, Leominster, Herefordshire, start time 11.00am, phone: 01568 611325, website:
www.brightwells.com
Comments