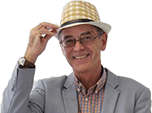 Bits and Pieces Day at Auction Today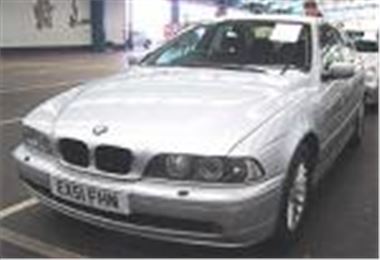 While Wednesday's sale was a blinder, today's somehow didn't have the same atmosphere or consistency. Nevertheless, some good cars came under the hammer and went out to buyers.
The silver 66k mile 2001/51 530dSE in the photo made £15,850, which was exactly what I'd mileage-adjusted it to. So it wasn't the bargain a 42k mile 2002/51 530dSE Touring manual was at £16,500. But it's the time of year when strange things can happen by pure chance. In the 72 car BMW sale on Wednesday, Joe from
www.auctioncarbuyer.co.uk
lost a 330d manual that went £1,000 over book. Then, 20 minutes later, he bought a 330d auto for £1,200 under book for his grateful client, simply because the rival bidder had already spent his money on the dearer car.
A mixed bag of provisional bids on oddballs included £4,625 for a 79k 2000W Jeep Cherokee 2.5TD Sport; £13,600 for a 20k mile 2001/51 Chrysler Voyager 2.5CRD SE; £9,950 for an 85k mile 2000X BMW 330iSE manual; £9,000 for 114k mile 2001Y BME 520i SE 2.2 auto; £9,700 for a 76k mile 2000W Mercedes E240 Elegance estate with really bad paint; and £9,900 for an 18k mile 2002/02 Daewoo Musso 2.9TDI auto with leather. The Musso sold.
Focuses have got a lot cheaper, mainly because they can now be four years old and there are so many of them around. Today a 90k mile 2000V TDI LX sold for £3,100 and a 121k mile 99V 2.0 Ghia 4-door bid to a mere £2,400.
But it wasn't a day to draw any hard and fast conclusions from. Better luck next week.
For more news of what's coming up where or to pinpoint exactly the car you are looking for, link to
www.auctionview.co.uk
Brightwells HUGE 4x4 SALE at Leominster is now WEEKLY. The next is Tuesday 18th November at Leominster Market on the A49 by-pass, Leominster, Herefordshire, start time 11.00am, phone: 01568 611325, website:
www.brightwells.com
Comments