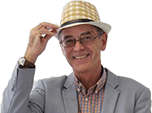 Some Ups, Some Downs at Auction Today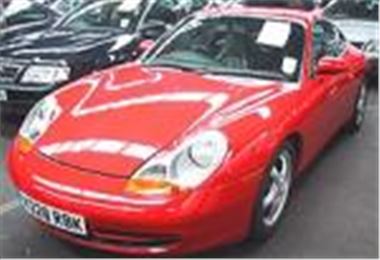 The Porsche in the picture booked at £35,575 with 23k on it. But this 996 Tiptronic had 38k and was a personal import. So though the £33,200 it made didn't look dear, it was actually about right.
Another Porsche, this one a 69k mile Boxster 2.7 sold for £21,600, again about right for the mileage. And the status kit generally was strong. A 63k 99T BMW 318Ti Compact looked was worth bidding for at £5,500, but a couple of bidders too it all the way to £6,925. And 86k mile 99T Jag S-Type 3.0V6 auto wasn't dear at £8,600, giving high hopes for a 69k 99T 3.0V6 manual, but that one made £9,350. It's cloth interior should have killed a 61k mile 2000W BMW 328i, but didn't and, after starting at £8k it romped home to sell for £11,050.
Diesels went plain daft with £550 paid for a 175,000 mile 93L 106 1.4XND Graduate and £1,550 for a maroon 130k mile 95N Golf III D CL estate.
So what was cheap? Well Cavaliers were, again. A clean 102k 90H on Titanium sold for £125 and 139k 93L 2.0CDI for £400. And Subaru Legacys were for buttons. Top bid for a 75k 95N 2.0GL saloon was a mere £700. £2,500 bought a 79k 97R 2.5 4-cam estate. £2,900 was enough for a 79k 98R 2.0GLS auto estate. And £5,050 took home a 58k mile 2000V 2.5 GX auto estate. Not a lot of money for four non-slip winter cars.
Top fleet today was devoted to about 80 BMWs. There were 3-Series as far as the eye could see. But I couldn't stay. Which brings home the importance of
www.auctionview.co.uk
If you had been looking for an E46 Three Series and checked on auctionview beforehand the chances are you'd have found enough cars at Blackbushe to make a trip out there worthwhile. And if you'd bought the car you wanted you could have saved £2,000 on dealer prices.
Upcoming sales a can tell you about are Citroen on Monday 13th October, which is mainly cheap and cheap to insure Saxos. There's another special BMW sale at Brighouse on Monday 13th and at Blackbushe on Monday 20th. And generally you'll see a big choice of ex-fleet and part exchanged cars every Monday, Wednesday and Thursday. Remember, October is usually the best month to buy, so use
www.auctionview.co.uk
wisely and save yourself some money.
Brightwells HUGE 4x4 SALE at Leominster is now WEEKLY. The next is on Tuesday 14th September at Leominster Market on the A49 by-pass, Leominster, Herefordshire, start time 11.00am, phone: 01568 611325, website:
www.brightwells.com
Comments