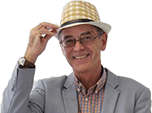 Some Cheap Classics at Auction Today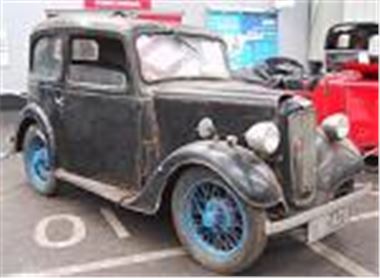 Actually, £400 plus buyers premium wasn't particularly cheap for Lot no 1, the decrepit 1937 Austin 7 Ruby in the photo. It's very hard to imagine how anyone could financially justify the work involved to sort the car out. Yet for masochists to whom long winter months spent in a cold garage appeal more than the TV or the pub, perhaps it was worth it.
A similarly barn found 1932 MG F1 Magna made a lot more sense at £7,200 because at least it was a six cylinder MG. But to my mind the buys of the day were the more modern cars sold ready to run or to mothball until next Spring as the case may be.
When I see a really nice, clean Heritage re-shelled 1963 MGB sell for £6,500 I start to wonder whether I should continue recommending Mazda MX5s instead. A very nice 1967 TR4 sold for £7,600, and a round rear wheelarch 1972 1,275cc MG Midget went for just £2,400.
Anyone overvaluing their W107 Series Mercedes SL would have been brought sharply back down to earth by the prices a couple 450SLs achieved today. The 1975 stayed provisional at £4,750, but the 1979 actually sold for just £3,750, plus buyer's premium. A 1963 Bristol 407 V8 needed a little bit of work, but £3,250 was far from too much to pay for it.
Car of the day had to be a simply stunning 1955 XK140 Roadster, looking the part with aero screens and sporting a C Type cylinder head. It was estimated at £36k - £40k, but the purists might have been put off by niceties such as a 5-speed Getrag gearbox which was definitely never part of 1955 spec. A really good looking XK140 nevertheless and a top bid of £30k just wasn't enough.
Two cars that did do quite well were a rare 1960 MGA 1600 De Luxe, which is basically a Twin Cam body, chassis and suspension fitted with the more reliable pushrod 1,622cc engine of the MGA Mk II. It sold for £12,000. The other car that made its money was a particularly clean late 1968 Jaguar 240, which sold for £8,800.
A couple of Triumph Dolomite 1300s sold for £250 and £700. A 1989 Ferrari Testarossa (the model that at the height of supercar hype commanded well over a million) bid to a mere £28,000 despite a recent cambelts and clutch service.
Finally, a really sweet 1972 FIAT 500 Gamine (the original 'Noddy Car') deeply disappointed its owner by reaching a top bid of just £3,500.
For the full results, go to
www.classic-car-auction.co.uk
.
To check out when and where BCA will be auctioning any car you want, new or old, go to
www.auctionview.co.uk
(another direct link in the LH menu bar on this website).
And remember that on 7th and 8th October H&H will be having a splendid sale at Pavilion Gardens Buxton, where entries include a stunning 1932 Alfa Romeo 6C 1750 Gran Sports; a 3.5 litre supercharged Bentley based on a 1924 3 litre chassis; a 1929 Bentley 4.5 litre tourer; a 1930 Vauxhall T Type Hurlingham sports, a 1929 Sunbeam 20.9HP tourer; a 1923 Chandler Series 32 Coach sedan; a 'barn find' 1937 Aston Martin 15/98 sports tourer and a 'barn find' 1931 Lagonda 3.0 litre tourer. More of that at
www.classic-auctions.com
Comments