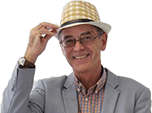 New Shape SL500 Sells For £47,750 at Top Car Today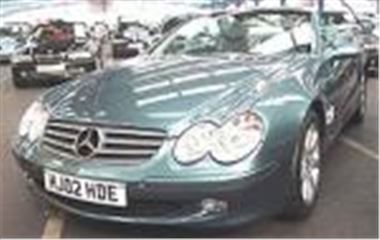 It was a hectic day at BCA Blackbushe today. Top Car and Black Horse Finance in Hall 1; Fleet, Citroen and Lex in Hall 2; and dealer direct in Hall 3. So it took a fair bit of legwork to bring you this report.
The 11k mile 02 reg SL500 hung to the left, so wasn't quite the bargain the bald figure implies. But it's probably worth a lot more than that in a LHD Euro country these days.
X5s aren't quite the top dogs they once were. A 20k mile 2001/51 4.4i Sport bid to £31,600 and a 32k mile 2001Y 3.0i Sport to £27,000. Neither sold. Nor did an 11k 99V Ferrari F360 F1 with recent big service and cambelt change, which bid to an unsold £71,500. Other significant provisionals were £28,000 for a snatched-back five owner 38,000 mile 96P DB7 auto and £26,500 for a mileage unknown 2002/51 reg XK8 convertible with a lot of damage either side and a Stanley knifed soft-top. We reckoned £12k's worth of work, but if it went to export the way it was the work could probably have been done a lot more cheaply in a RHD Far Eastern country.
Otherwise, the hammer came down quite a lot. A 36k mile 02 reg S320CDI made a lot of sense at £34,600; 3-Series convertibles were popular with £20,700 paid for a 36k mile 2000W 323i auto, £22,000 for a 34k mile 2001Y 330i manual and £23,200 for a 9k mile 02 reg 325i manual, which had to be the best buy. Other sellers included a 19k mile 2001Y Jag Sovereign, gone for £19,350, a 39k mile 02 reg C220 CDI Classic auto, driven away for £16,950, a 61k mile 2001Y E320CDI Elegance estate, sold for £19,200 and quite a rough 41k mile 2000W SLK2.3 which made a serious £18,700.
Elsewhere, a rare 64k mile facelift 2000X SEAT Ibiza TDI 'Cool' 5-door with some fresh paint bid to a strong £3,950, which wasn't enough. A 21k mile 2001Y Picasso SX HDI didn't let the side down by bidding to £7,750. And a 54k mile 2001Y C5 3.0 Exclusive showed how far these blighted cars can drop by bidding to just £6,100.
In Hall 3 what looked like a bunch of demos or ex-rentals showed why 52s and 03s are so cheap at places like Trade Sales and Motorpoint. Two 03 reg Fiesta TDCI Zetecs with 30 and 121 miles sold for £6,625 and £6,600. A 4k mile 03 Fiesta 1.3 Finesse sold for £5,450. A 6k mile 03/52 Megane 1.4 Authentique 5-dr and a 5k mile 03/52 Megane 1.4 Extreme 3-dr each sold for £6,500. And a 14k mile 03/52 Mondeo TDCI LX sold for £9,300.
It's a busy time of year at auction and there's lots more going on over the next few weeks. If you're after something specific you can find out what they've been fetching and where they'll next come up at
www.auctionview.co.uk
After all, check before you go and it could be you driving home in an 02 reg SL500 for £47,750.
Brightwells HUGE 4x4 SALE at Leominster is now WEEKLY. The next is on Tuesday 21st September at Leominster Market on the A49 by-pass, Leominster, Herefordshire, start time 11.00am, phone: 01568 611325, website:
www.brightwells.com
Comments