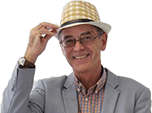 Bargains and Premiums at Auction Today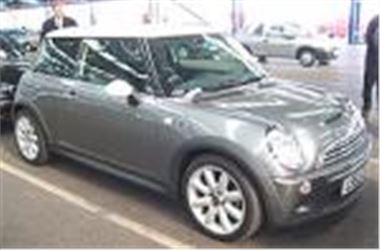 Auctions are where you naturally expect to bag a bargain. But they're also great levellers. If demand for something genuinely exceeds supply, then the bidding usually reflects this. And the fact that a trader can still turn a profit after paying monster money tells you that the car was still cheaper at auction than it would have been on the open market.
Yes, that is a MINI Cooper S in the photo. 2002/52 reg, 6,643 miles, and on the right set of wheels. Bidding started ridiculously low, my pal took it to £14,400 thinking he wouldn't mind the car for his daughter, but a trader eventually bought it for £15,400. Which is more than the basic new price. £10,850 wasn't enough for the red 2001/51 reg 8,000 mile MINI Cooper CVT auto in front of it.
And it isn't just the obviously desirable stuff that was making good money today. The 64,000 mile 2000X SEAT Ibiza TDI Chill bid to £3,900 on Monday sold for £4,500 today. A 73k mile 2000X SEAT Leon 20VT Sport with a CD multiplayer, like the 33k miler I sold in August for £7,500, sold today for £6,650 (you got a good deal out of me, Steve). Even Mondeos were up. A 68k mile 2000X 2.0GLX sold for £3,700 makes Car Giant's 2000W at £2,999 look ridiculously cheap (see Weekend's Best Deals). And to rub it in a 39k mile 2000W 2.0 Zetec sold today for £4,200.
At least with the upgraded X5 about to hit the streets, old X5s are getting a bit more sensible. A 34k mile 51 reg 4.4i Sport sold for £33,900. A 93k mile 2001Y BMW 318iSE was also about right at £8,700. But they wouldn't let a 106k mile 2000X 325Ci go for the £10,850 it bid to.
Prices aren't behaving as they usually do this time of year, that's for sure. There must still be plenty of money (or credit) slopping around for profits to be made on these bids. But if you want a car, and it's a desirable car, better to pay a bit more than you expected at auction than to pay a lot more to a dealer.
On Monday 20th there will be a big BMW Group auction at Blackbushe, starting 13.00, with the main attraction a 51 reg X5 3.0d Sport auto with leather.
There's lots more going on over the next few weeks. If you're after something specific you can find out what they've been fetching and where they'll next come up at
www.auctionview.co.uk
Also coming up, a MOTORHOME and CARAVAN auction at BCA Measham from 14.00hrs (viewing from 9.00am) on Friday 24th October. Phone 01530 270322, Dial-a-Fax for a catalogue (60p a minute) on 0906 602 1760 (from 21st October only), or visit
www.bca-europe.com
Brightwells HUGE 4x4 SALE at Leominster is now WEEKLY. The next is on Tuesday 21st September at Leominster Market on the A49 by-pass, Leominster, Herefordshire, start time 11.00am, phone: 01568 611325, website:
www.brightwells.com
Comments