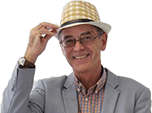 Yaris For Less Than £3k at Auction Today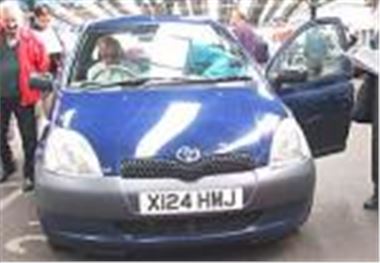 Now that 53 factor part-exchanges and de-fleetings are feeding through there are plenty of cheap cars at auction again – just as long as private buyers don't get too excited and bid them into retail money.
£2,950 would have been cheap for the 2000X Yaris 1.0GS 5-door, if it hadn't have done 112,163 miles. That made a 25k mile 99T Yaris 1.0GS 3-door which came through later almost look cheap at £4,100.
But, of course, neither of them were. Bidding fever also ran away with a 72k mile 95N Honda Civic 1.5 VTEC E 5-door, sold for £1,825; a 37k mile 98R Mazda MX3 1.6, sold for £3,125; an 89k mile 2000W Ford Cougar 1.5 V6, sold for £5,650; a 105k mile 2000W Rover 75 2.0V6 Classic, sold for £6,850; a 24k mile 2001Y Mondeo II 1.8LX, sold for £6,900; a 53k mile 2001/51 LandRover Freelander TD4GS SWB, sold for £11,650; a 33k mile 1002/51 Mercedes C220CDI Elegance automatic estate, sold for £19,500; and a 46k mile 02 reg Mercedes CL500 with all the bits, sold for £44,100.
On the other hand, there were some cheapies. One bidder overcame his or her embarrassment to drive away in a blue and pink 51k mile 96N Suzuki X90 for £1,700. £6,100 wasn't too much to pay for a 3k mile 2002/51 Suzuki Jimny 1.3 JLX hardtop auto (find another); £2,675 was far from crazy for an 89k mile 96N Frontera 2.2 16v 5-door; and £1,950 wasn't bad for a 153k mile 97R ex-police Volvo S70 T5 automatic.
Here are a few more: 157k mile 96N BMW 316i Compact, sold for £2,225; super clean 39k mile 94M Rover 216 T-Top coupe, sold for £2,100; 155k mile 88F Toyota Celica 2.0GT, sold for £600; 64k mile 90H Rover 216GTi Twin Cam, sold for £400; and 152k mile 94M Renault Savanna RT turbodiesel estate, sold for £250.
As the month grinds on there are going to be more bargains at auction. But they won't be if you pay too much for them. So if you're new to the game, keep your of Parkers or What Car price guides out of site, show a bit of restraint and don't let enthusiasm run away with you.
It's going to be busy at Blackbushe on Friday with the usual mix of ex-fleet cars and dealer part exchanges. Upcoming is a BMW Group sale at 1.00pm on Monday 15th September. You can check for anything you're after in any upcoming BCA sale on BCA's new pay-for service at
www.auctionview.co.uk
(another direct link in the LH menu bar on this website).
Note that BCA Blackbushe has switched its Friday LCV sale to Thursdays (tomorrow), so Friday's sale is now 3 halls of cars. Full list of auction centres throughout the country on honestjohn.co.uk (go back to the home-page and click on auction directory).
Brightwells HUGE 4x4 SALE at Leominster is now WEEKLY instead of fortnightly. The next is on Tuesday 16th September at Leominster Market on the A49 by-pass, Leominster, Herefordshire, start time 11.00am, phone: 01568 611325, website:
www.brightwells.com
BCA will also be holding a big 4x4 sale at Blackbushe on Monday 15th September, starting 12.00 midday.
Comments