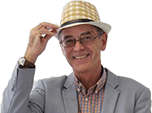 Plenty of Cheap Cars at Auction Today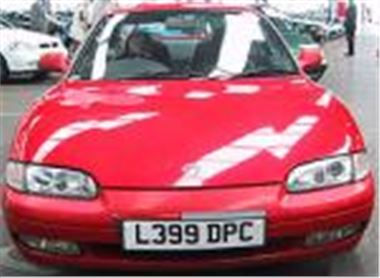 The promised part-exchanges are now flooding through and if you're wondering what your own leggy K to S reg is worth you'd better stop reading now.
Top bid for the 116k mile 94L MX6 in the photo was a mere £975. A pair of K and L reg Citroen ZX TDs with 139k to 145k bid to £175 and £275. A 121k mile 96M Audi A6 2.0 bid t0 £700. A 139k mile 96N new-shape Rover 214Si started at £100 and stopped at £725. An unwarranted mileage 94M BMW 316iSE was a mere £1,375. An 80k mile 96N Vectra 1.8LS got to £1,250 and looked expensive against a much nicer ice blue 81k 97R 2.0GLS bid to just £2,000. An 88k mile 95N Honda Accord Coupe stuck at £1,375. A 99k mile 95N Galaxy 2.8 GLX 7-seater sold for £3,200 and a 90k mile 96N Peugeot 806 2.0 SL 7-seater for £3,350.
Among the P to S regers, a 136k 97P BMW 316iSE bid to £2,700, a 78k mile 99S Rover 420GS diesel sold for £2,500, a 92k mile 98S Xantia SXTD bid to £1,500, a 57k mile 97R Peugeot 106 1.1XN bid to £1,275 and an 85k mile 97R 406 1.8LX bid to £900.
But not everything was cheap as chips. A rough, unwarranted mileage, used Jap import 91J Shogun 2.5TD auto with four bald tyres was expensive at £3,575. A neat, tidy and rare 28k mile 99V Rover 200 BRM revealed its collectability by selling for £500 over reserve at £4,000. A 7k mile 02 reg Golf TDI PD 130 3-door bid to £11,900. A 38k mile 2000W new-shape Volvo V70 T5 auto with a filthy interior sold over book at £14,500. And a 71k mile 96N Mercedes E220 Sportline convertible showed where these beautiful cars are going by reaching £2,000 over book at £11,950.
Car of the day wasn't the 45k mile 2001V Jeep Cherokee 2.5 manual I quite fancied. It was a 16k mile 2001/51 Subaru Legacy 2.0GL saloon, sold for an incredible £4,300.
There will be much more where these cars came from, including heavy machinery such as BMW 330iSEs, M3s, Impreza WRXs, Audi TTs, Mercedes MLs, etc. in the Bank of Scotland Sale from 11.30am on Friday. And you can look forward to another Ford sale on Tuesday 30th September from 11.00am, including at least one Focus ST170.
You can check for anything you're after in any upcoming BCA sale on BCA's new pay-for service at
www.auctionview.co.uk
(another direct link in the LH menu bar on this website).
Note that BCA Blackbushe has switched its Friday LCV sale to Thursdays (tomorrow), so Friday's sale is now 3 halls of cars. Full list of auction centres throughout the country on honestjohn.co.uk (go back to the home-page and click on auction directory).
Brightwells HUGE 4x4 SALE at Leominster is now WEEKLY instead of fortnightly. The next is on Tuesday 30th September at Leominster Market on the A49 by-pass, Leominster, Herefordshire, start time 11.00am, phone: 01568 611325, website:
www.brightwells.com
Comments