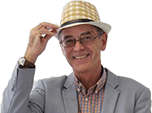 Just a Taster at Auction Today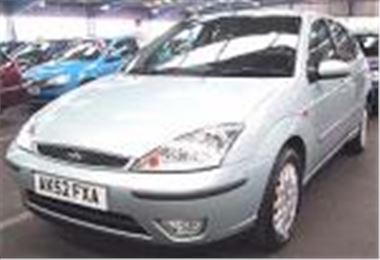 Logistics mean that 53 reg part exchanges and defleetings have not fed through to auction yet. So it was a quiet day at BCA Blackbushe.
A very clean but 88k mile 99V Jaguar 3.0 V6 S-Type SE auto, complete with leather, wood rim wheel and a V6 plate, sold for a high £9,950. But in Hall 2 an unwarranted mileage 86D Daimler Sovereign SIII sold for £600 which had to be less than its very recent paint job. And £1,000 now buys a K reg Sovereign with 133k.
Other heavy metal included a 54k mile 2000W BMW M5, sold for £25,400; a 51k mile 2000W Mercedes E320 Elegance, sold for £13,700; and a 45k mile 99V BMW Z3 2.8, sold for £13,000. None of them cheap. A 77k 99V Grand Cherokee didn't quite make enough at a provisional £10,950.
If you're after a nearly-new Ford, the sale to go to is the Blue Rosette, open to the public, at Blackbushe tomorrow, 4th September, starting 11.00am. The super clean 20,520 mile 2002/52 reg Focus 1.6 Ghia in the photo is one of seventy five 52 reg Focuses, and the full range is represented with Galaxys, most engine variations of Mondeo, Fiestas and even a handful of Fusions.
Another useful upcoming event is a BMW Group sale at 1.00pm on Monday 15th September. You can check for anything you're after in any upcoming BCA sale on BCA's new pay-for service at
www.auctionview.co.uk
(another direct link in the LH menu bar on this website). Or go to the main BCA site at
www.bca-europe.com
(skip the intro and click on the British flag).
Note that BCA Blackbushe has switched its Friday LCV sale to Thursdays (tomorrow), so Friday's sale is now 3 halls of cars. Full list of auction centres throughout the country on honestjohn.co.uk (go back to the home-page and click on auction directory).
Brightwells HUGE 4x4 SALE at Leominster is now WEEKLY instead of fortnightly. The next is on Tuesday 9th September at Leominster Market on the A49 by-pass, Leominster, Herefordshire, start time 11.00am, phone: 01568 611325, website:
www.brightwells.com
BCA will also be holding a big 4x4 sale at Blackbushe on Monday 15th September, starting 12.00 midday.
Comments