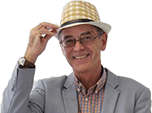 Get That Bargain Used Car Checked For Just £99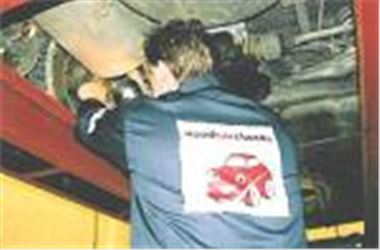 This is the month of the year when the used car market hots up. There are a lot of private vendors out there with something new in their driveway anxious to move their previous cars on. Especially if they bought via a broker or supersite which doesen't take part-exchanges. As a buyer, you can take advantage. Just make sure they don't take advantage of you.
An obvious step is to have the car professionally inspected before you buy it. And there's only one used car inspection service I know of which actually warrants its inspections.
www.usedcarchecks.com
not only provides the buyer or seller with the most comprehensive inspection package on the market, and the cheapest, but also warrants its inspections for 45 days. The warranty is provided by the UK's leading independent automotive warranty insurer: Warranty Direct.
Used Car Checks is available through over 1,400 accredited Unipart Car Care Centres and approved independent garages nation-wide.
Compared to roadside inspections using trolley jacks, the 140-point internal and external examination takes place at an approved garage facility with the vehicle inspected on a hydraulic ramp.
After rigorous testing, technicians found 18 percent more faults on dummy vehicles when examined under a ramp compared to a traditional roadside examination.
"The use of a ramp cannot be underestimated," explains James Ruppert, director of Used Car Checks. "It can literally mean the difference between finding or not finding a fault that could end up costing hundreds to repair."
He adds: "The beauty of Used Car Checks is its simplicity. A car inspected and warranted at a fixed price. It's a radical departure from the present market which can get confusing with lots of engine size qualifications, options and exclusions."
Used Car Checks is also sensibly priced to make it a worthwhile investment for either the buyer or seller.
The flat fee of £99 is 213% cheaper than the dearest alternative inspection* and 88% cheaper than the market average of £186.
"This competitive pricing does not mean a poorer deal for the consumer. In fact it's the opposite," says Ruppert. "Mechanically superior inspections, approved technicians, more detailed warranty cover, nationwide availability and peace of mind for both purchaser and vendor of the vehicle."
Used Car Checks is operated centrally (tel: 08700 46 86 02) with customers being directed to a local approved garage.
"The aim is to help people buy and sell better cars at a sensible cost. I think we've achieved that collectively," concludes Ruppert.
More at
www.usedcarchecks.com
* Essential Plus from RAC on vehicles with 2.5-litre + engine at £309.25
Used Car Checks is the trading name for Action Automotive. Action Automotive has over 20 years experience in retailing, aftersales, promotions and marketing working with the motor industry to develop new products, systems and services.
Launched in 1997, Warranty Direct is the first and only direct personal Warranty Company operating in the UK. As a privately owned insurance intermediary, the firm operates within the automotive and household electrical markets. All policies are underwritten by Cassidy Davis Insurance Group - the specialist personal lines division of The St Paul at Lloyd's (part of The St Paul Companies Inc which has assets in excess of US$38 billion).
Unipart Car Care Centres is a national network of independently owned garages supported by Unipart - one of Europe's leading independent logistics, automotive parts and accessories companies and one of the ten biggest privately owned companies in Britain.
More at
www.usedcarchecks.com
Comments