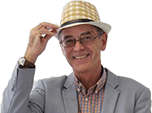 Surprisingly Dear at Auction Today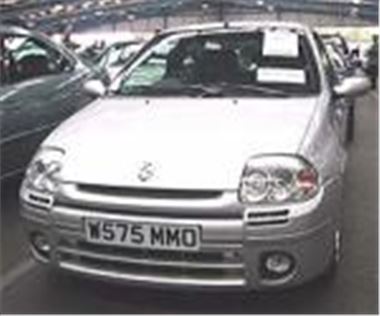 Now we're just days away from 53 reg, which is bound to bring a flood of fresh stock onto the auction scene. But from some of the prices achieved today you wouldn't have believed it.
The old shape 31k mile 2000W Clio 172 in the photo started sensibly enough at £7,000, but then went on to sell for £8,050. And for a lot of other cars it was much the same story.
A 100k mile 2001X new shape W203 Mercedes C220CSD Classic manual kicked off at £9,000, but then you couldn't see the auctioneer for hands as it rocketed away to sell for £13,650. Same story with an old square box shape 117k mile 99V Volvo S70 2.5TDI auto that started at £3,800, yet sold for £5,350. A 68k mile 2001Y Alfa 156 TS Veloce in Rosso Corso with police alert spoiler was reserved at £6,500 and sold for £7,200. A 45k mile 2001Y Rover 75 CDT Connoisseur auto with a flat battery sold for £9,600. And what should have been a cheap 88k mile 2000X BMW 318CI coupe wasn't when it romped up to £10,300.
The right Citroens, too, were in the money. Among a selection of Picassos, a 42k mile 2000W 1.6SX bid to £5,225; a 28k 2001Y 1.6LX bid to £5,900; an 11k mile 2001Y 1.6SX bid to £6,500 and a 15k mile 2002/52 1.6LX bid to £6,525. A lone 13k mile 2002/52 C3 1.4SX was dear, selling for £7,000, which is only £500 less than the same age, same model was with lower miles in January. But a super clean silver blue/grey 37k mile 2002/02 Xsara HDI 90 LX with a/c looked worth buying at £6,050.
Amongst the scrap, a 111k mile 95N Rover 620TI bid to £925; an unwarranted mileage 93M Laguna 1.8RN reached £625; and a tidy 146k mile 89G small bumper Golf GTi 5-door saw £150.
Car of the day had to be an ex-Motability 17k mile 2000W Polo 1.4TDI SE 5-door, which inexplicably sold for just £5,700, £375 behind trade book for a 39k miler, and more like £700 behind on a mileage-adjusted valuation.
Coming up are: a 140 car Ford Blue Rosette Sale, open to the public, at 11.00am on Thursday 4th September; and a BMW Group sale at 1.00pm on Monday 15th September. You can check for anything you're after in any upcoming BCA sale on BCA's new pay-for service at
www.auctionview.co.uk
(another direct link in the LH menu bar on this website).
Note that BCA Blackbushe has switched its Friday LCV sale to Thursdays, so Friday's sale is now 3 halls of cars. Full list of auction centres throughout the country on honestjohn.co.uk (go back to the home-page and click on auction directory).
Brightwells HUGE 4x4 SALE at Leominster is now WEEKLY instead of fortnightly. The next is on Tuesday 2nd September at Leominster Market on the A49 by-pass, Leominster, Herefordshire, start time 11.00am, phone: 01568 611325, website:
www.brightwells.com
BCA will also be holding a big 4x4 sale at Blackbushe on Monday 15th September, starting 12.00 midday.
Comments