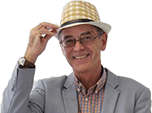 Plenty of Variety at Auction Today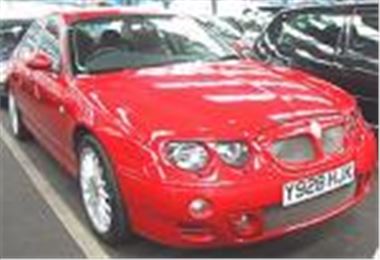 Today, in just one section, you could have picked up anything from a RHD Smart to a Porsche Boxter S; from a 126,000 mile Corsa diesel to a 10,000 mile Lexus RX300; or from a red Daewoo Matiz to the red MG ZT 190 in the photo.
That was a 2001Y with 41k under its wheels and looked cheap the way the bidding started. But, though it finished under trade book, it was only a couple of hundred under at £9,025 and will probably fly off a retail site for £10,499.
Since I've mentioned them already, I'd better gives you the prices of the other five I kicked off with. The RHD Smart was a top spec 2001/51 Smart & Passion with 13k miles. It sold for £5,550. The Boxter 3.2S was a three owner 2001X Tiptronic with just 7,900 miles. No sale at a top bid of £29,800. The 126k mile Corsa diesel was a well cared for 2000W (with four plastic ties to every wheeltrim). It sold for £1,325. The 10k mile RX300 was a 2003/52 SE with leather but not a Navigator and reached a top bid of £25,700. Not bad considering there's a new model on the streets. While the Daewoo Matiz was a 20k mile 2000W SE+ and sold for £2,525.
As promised last week, there was an excellent selection of six Impreza Turbos, both old shaped and goggle-eyed. Cheapest was a 73k mile 2000W which sold for £8,900. Dearest was an 11k mile 2002/52 WRX which bid to £14,400.
Desirable diesels saw a flurry of bids. A 20k mile 02 reg BMW 525d reached £17,250 and a 34k mile 2002/52 reg Passat TDI PD SE estate got to £12,800, but neither sold. While a 17k mile 2001/51 manual Mercedes C220 CDI Sport Coupe sold for a serious £17,750.
Were there any bargains? There always are. A 48k mile 2000W Alfa 166 2.0TS sold for £5,000. An 81k mile 97P Rover 420Si sold for £1,050. And an 83k mile 99T Golf GTi 1.8T 5-door sold for £5,700, which is starting to get sensible again for a Mk IV.
You can check for anything you're after in any upcoming BCA sale on BCA's new pay-for service at
www.auctionview.co.uk
(direct link in the LH menu bar coming very soon). Or go to the main BCA site at
www.bca-europe.com
(skip the intro and click on the British flag).
Note that BCA Blackbushe has switched its Friday LCV sale to Thursdays, so Friday's sale is now 3 halls of cars. Full list of auction centres throughout the country on honestjohn.co.uk (go back to the home-page and click on auction directory).
Brightwells HUGE 4x4 SALE at Leominster is now WEEKLY instead of fortnightly. The next is its special 300th sale on Tuesday 26th August at Leominster Market on the A49 by-pass, Leominster, Herefordshire, start time 11.00am, phone: 01568 611325, website:
www.brightwells.com
BCA will also be holding a big 4x4 sale at Blackbushe on Monday 15th September, starting 12.00 midday.
Comments