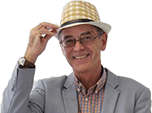 Plenty of Pickings at Auction Today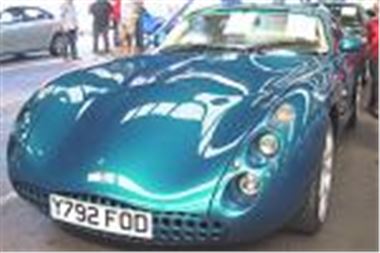 Traders may have been moaning that "everything was too dear", but they always do that. The fact is, private punters could come away with some real bargains today.
Perhaps not the 6,000 mile 2001Y TVR Tuscan 2.0 Speed Six in the photo. That went to a top provisional bid of £27,500.
But certainly an 02 reg Skoda Octavia TDI 110 Elegance with the small matter of 47,000 miles under its wheels sold for £5,850. Or you could have had a 99T Rover 75 Club CDI in Wedgwood blue for £5,600, still not dear despite 83,000 miles.
Fancy an Audi TT? A 2001 225 coupe (with 70k miles) sold for just £16,800. A sweet 15k mile 2001Y new shape BMW Compact 316i 1.8 in the right metallic orange sold for £12,050. A lovely gold 5k mile 02 reg Lexus IS200 SE was someone's for £15,350. Someone else bagged a 101k mile 95N Micra for £950. And Mondeos were ridiculous. A 98R 2.0LX went for £825 and a 98R Aspen TD for £1,000 (didn't catch the mileages).
A 34k mile 2001/51 Volvo V70 D5 SE with leather sold for £16,800, and made a less desirable 15k mile 2002/52 reg S60 D5 look dear at £16,400. Even Toyota Yaris are at last getting more approachable. A 25k mile 02 reg 1.0S with PAS in Silver started at £3,800 and sold for £4,600.
From now until the first week of September, the fleets and dealers will be engaged on a clearout to make space for September de-fleetings and part-exchanges. The cars may have been waiting a while to find owners, but they will be cheap, so it's well worth paying the auctions a visit.
Coming up at BCA Blackbushe are an 03 reg BMW M3 and some Y and 52 reg Impreza Turbos in the Bank of Scotland sale on Monday 18th. If they don't sell in that sale they'll be joining some W, 51 and 52 reg Impreza Turbos in the Bank of Scotland sale on Friday 22nd. You can check for anything you're after in any upcoming BCA sale on BCA's new pay-for service at
www.auctionview.co.uk
(direct link in the LH menu bar coming very soon). Or go to the main BCA site at
www.bca-europe.com
(skip the intro and click on the British flag).
Note that BCA Blackbushe has switched its Friday LCV sale to Thursdays, so Friday's sale is now 3 halls of cars. Full list of auction centres throughout the country on honestjohn.co.uk (go back to the home-page and click on auction directory).
Brightwells HUGE 4x4 SALE at Leominster is now WEEKLY instead of fortnightly. The next is on Tuesday 19th August at Leominster Market on the A49 by-pass, Leominster, Herefordshire, phone: 01568 611325, website:
www.brightwells.com
BCA will also be holding a big 4x4 sale at Blackbushe on Monday 15th September, starting 12.00 midday.
Comments