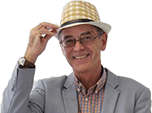 Calm Before the Storm at Auction Today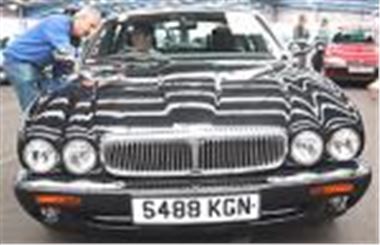 We're only a week away from what's going to be one of the busiest months of the year. Yet at Blackbushe today there was very little sign of it. Trade bidding was sensibly cautious, with flurries of hands raised for instantly retailable stock. While plenty of private buyers ensured enough cars sold through to make a day of it.
A 58k mile 97P '97 model Mondeo 2.0LX auto in metallic grey was almost ludicrously cheap at a top bid of £1,600. £1,575 wasn't a lot for a 49k mile 96P Chrysler Neon automatic either. And £6,700 was the mean side of sensible for a 43k mile 2000X Bora V5. But generally cars seemed to be selling for a bit more than I'd have expected.
A 75k mile 96P Nissan Primera 2.0SE was reasonable value at £2,250. £1,375 was about right for a 78k mile 96N FIAT Brava 1.6SX, as was £1,950 for a 22k mile 96N Punto Selecta and £2,100 for a 57k mile 96P Micra Shape CVT with PAS (small automatics are always strong). £2,350 was fair enough for a 35k mile 98S Xsara 1.4X (base spec) estate and £4,650 wasn't OTT for a 67k mile 2000W 406 2.0LX estate.
But enthusiasm took a pretty 49k mile 2000X Focus 2.0 Zetec with a/c from £4,800 to £6,250; a 59k mile 2000W 318iSE sold for £9,650; a 69k mile 2000W Golf GTi 1.8T made £8,550. And, compared to the Mondeo I started with, a 55k mile 97P Corsa 1.2LS was a lot of money for not much car at £1,800. Just shows what a low insurance group can do for residuals these days.
Amidst the quality stuff, top bid for the immaculate 23k mile 98S Jag Sovereign 4.0 in the photo was £14,500, while a 99k mile 95N Jag XJR 6-cylinder was exactly £10,000 less at £4,500.
Very definitely unsold was an imported 3k mile 03 reg Chrysler PT Cruiser Touring automatic for which the bidding stopped at just £9,150.
You can check for anything you're after in any upcoming BCA sale on BCA's new pay-for service using the link in the LH side bar. Or go to the main BCA site at
www.bca-europe.com
(skip the intro and click on the British flag).
Note that BCA Blackbushe has switched its Friday LCV sale to Thursdays, so Friday's sale is now 3 halls of cars. Full list of auction centres throughout the country on honestjohn.co.uk (go back to the home-page and click on auction directory).
Brightwells HUGE 4x4 SALE at Leominster is now WEEKLY instead of fortnightly. The next is on Tuesday 2nd September at Leominster Market on the A49 by-pass, Leominster, Herefordshire, start time 11.00am, phone: 01568 611325, website:
www.brightwells.com
BCA will also be holding a big 4x4 sale at Blackbushe on Monday 15th September, starting 12.00 midday.
Comments