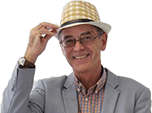 Busy Day at Blackbushe Auctions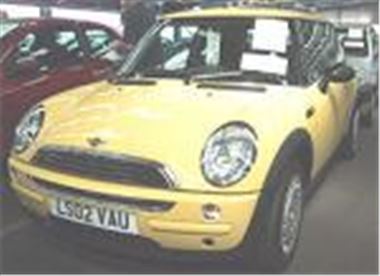 Three halls running at full power and a packed carpark must have brought smiles to the faces of BCA directors today. And there were some bargains to be had, especially among the heavy metal. But the MINI 1 CVT auto in the photo wasn't one of them. It was on an 02, came with ABS, climate control and CD and just 5,329 miles. But the MINI CVT hasn't been 100% reliable, so a securing bid of £10,450 confirmed that the public is still willing to pay over the odds for MINIs.
The status stuff was mostly high mileage which meant you could park something big on your drive without having to sold your back garden. Like a 2000W Audi A8 3.7 Quattro: 90k miles, but gone for £10,900. Or a new shape 2001Y C200K Avantgarde: 81k miles and gone for £12,350. Or a 99V Merc S320 in obligatory silver: 75k, started at just £16,000, but finished at £20,500. Or a 2000V XKR convertible: 56k miles and with a new owner for £29,700. Best of the lot: a post-M52 2000W BMW 520iSE with 83k under its wheels saw the hammer fall at £8,050.
They weren't all like that, though. A12k mile 2001/51 320i SE 2.2 with satnav flew past reserve to sell for £15,900. An 86k mile 2000X 325iSE made £9,600. A 71k mile 2000W Cougar 2.5 looked severely dear to me at £6,200. And compared to the buttons an 83k mile 99T Rover 75 CDT Club made on Wednesday, £8,000 for a 79k mile 2001Y was a lot of money. Even a rare 85k mile 2001Y Peugeot 607 2.2S manual made £6,250. While the fight for a 79k mile 2000W BMW 530d auto took it all the way to £13,900.
But keep going regularly from now to mid September and, as long as the whole world doesn't turn up with you, then with fleets and dealers clearing the ground for September, the willingness to let cars go for less can only increase.
Coming up at BCA Blackbushe are an 03 reg BMW M3 and some Y and 52 reg Impreza Turbos in the Bank of Scotland sale on Monday 18th. If they don't sell in that sale they'll be joining some W, 51 and 52 reg Impreza Turbos in the Bank of Scotland sale on Friday 22nd. You can check for anything you're after in any upcoming BCA sale on BCA's new pay-for service at
www.auctionview.co.uk
(direct link in the LH menu bar coming very soon). Or go to the main BCA site at
www.bca-europe.com
(skip the intro and click on the British flag).
Note that BCA Blackbushe has switched its Friday LCV sale to Thursdays, so Friday's sale is now 3 halls of cars. Full list of auction centres throughout the country on honestjohn.co.uk (go back to the home-page and click on auction directory).
Brightwells HUGE 4x4 SALE at Leominster is now WEEKLY instead of fortnightly. The next is on Tuesday 19th August at Leominster Market on the A49 by-pass, Leominster, Herefordshire, phone: 01568 611325, website:
www.brightwells.com
BCA will also be holding a big 4x4 sale at Blackbushe on Monday 15th September, starting 12.00 midday.
Comments