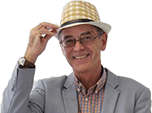 Plenty of Good Buys at Auction Today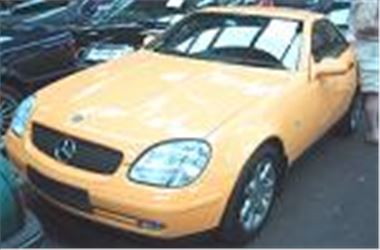 It's a funny time in the used car trade. Demand for convertibles is up, as usual, but punters are generally very wary of high insurance groups unless the car bearing them comes with a lot of status attached. Middle of the road stuff is flat one day, selling the next, so still being bought but with a degree of caution.
The yellow 53k mile 99T Merc SLK in the photo was bang on trade book at £16,200. (Remember, YOU could have gone to the auction, bid an extra £50 and driven home in a 99T SLK for £16,250.) A 68k mile 2000V Audi S6 went way over at £16,550 despite trade mutterings of a duff gearbox. Yet all a 12k mile 02 reg Alfa GTV 3.0 V6 Lusso six-speed bid to was £13,150; half the new list price.
BMW 3-Series coupes were strong as ever. A 52k mile 99T 318iS 1.9 with a/c sold for £8,650; a 50k 96P 318iS 1.8 with sunroof but no air sold for £6,700; and a 57k mile 97P 316i coupe without air or sunroof sold for £5,500.
Toyota Yaris remain very hot property and though a 12k mile 2000X (nearly 3 years old) 1.0GS 5-door started at £4,200, it went all the way to sell for a huge £5,000. Another, this one a 40k mile 2000W 1.3 3-door bid to £4,750. Small Japanese bidding fever even spread to a clean 58k mile 87D Micra 1.SGL which started sensibly enough at a nifty fifty, but went on to sell at £420.
So where were the bargains?
A 134k mile 94M Carina E 2.0Gli probably had another 50k miles of mini cabbing left in it for £560. A 63k mile 95N Rover 220Sli wasn't going to break the bank at £500 provisional even if they wanted a couple of hundred more. A 132k mile 92J Peugeot 205 1.4GR was cheap wheels at £80.
But, though in a different category altogether, cheapie of the day for me was an 11k mile 02 reg FIAT Punto Mia, sold for £500 under trade book at just £3,500.
If there's anything specific you're after at any BCA sale you can look for it on BCA's new pay-for finder service at
www.auctionview.co.uk
(I hope to have a handier link to that soon in the Left-Hand menu bar.) Or go to the main BCA site at
www.bca-europe.com
(skip the intro and click on the British flag).
Note that BCA Blackbushe has switched its Friday LCV sale to Thursdays, so Friday's sale is now 3 halls of cars. Full list of auction centres throughout the country at www.honestjohn.co.uk (go back to the home-page and click on auction directory).
Remember also, Brightwells HUGE 4x4 SALE at Leominster has now gone WEEKLY instead of fortnightly. The next is on Tuesday 15th July at Leominster Market on the A49 by-pass, Leominster, Herefordshire, phone: 01568 611325, website:
www.brightwells.com
Comments