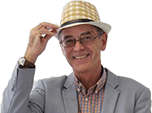 First Official Pix of New Astra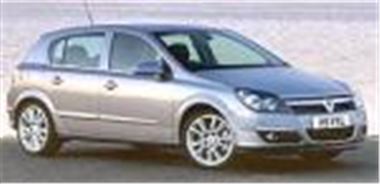 First official details have now been released of the new Vauxhall/Opel Astra which goes on sale in the UK in Spring 2004.
It will be 140mm longer, 20mm wider and 16mm higher than the Mk IV Astra it replaces, which works out at 4,250mm by 1,987 (including mirrors) by 1,441mm high. (Why can't a press release simply state the dimensions rather than leave hacks to work them out?)
At launch there will be a choice of five petrol engines and three diesel engines from 1.4 to 2.0 litres with power outputs of 80PS to 200PS. All are ECOTEC (chain cam?) 16 valve engines and all meet Euro IV emissions regs. New engines are a 150PS 1.9 litre CDTI and a 170PS 2.0 petrol turbo. A 200PS turbo petrol engine will follow in 2005 with six-speed gearbox, both presumably developed by SAAB. Standard Astra transmission will be a five-speed manual with optional Easytronic electric clutch manual or a full torque converter automatic.
An option on the quicker models will be adaptive 'Interactive Driving System' with 'Continuous Damping Control' (IDS with CDC, if you can be bothered to remember). The system is connected by three Controller Area Network BUS (CANBUS) systems to the dampers react in real time to variations in the road service or driver inputs. (A bit like the new Volvo Type R system).
The suspension itself is MacPherson struts and a separate subframe at the front with a torsion beam 'U' shapes axle at the rear to keep costs down.
More at
www.vauxhall.co.uk
Comments