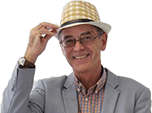 Welcome to Glass's Valuation Service
From today you will find a new button on the menu on the left linking you to Glass's Car Valuation Service.

This provides you with four figures for your car: Three trade-in values reflecting Excellent, Average or Below Average condition, and a retail value (forecourt value).

These values are adjusted to reflect mileage as well as optional extras which may be fitted.

I have tried the service and reckon it gives a very fair picture.

The cost is £2.95 and a pdf file of the valuation can be downloaded to be printed or saved.

Two added advantages of the site are that registered users will be able to configure and compare new cars and save their results in a 'My Showroom' file. As well as that, users can research estimated whole life costs of new cars down to a pence per mile figure that accounts for servicing, maintenance, fuel, tax and insurance as well as depreciation.

So it's a great new service. And a valuable asset to the Honest John website.
Comments