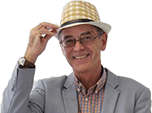 Plenty of Choice at Auction Today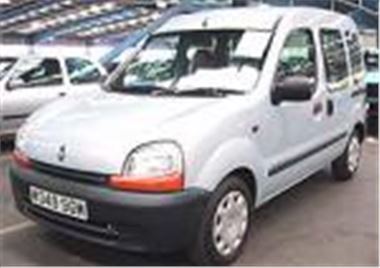 Variety was the spice girl of life at Blackbushe today, with plenty of unusual cars across a wide price range.
I get asked a lot about cars for disabled people and the 14k mile 2000W Renault Kangoo 1.4 automatic in the photo could not have been more perfectly suited. It saw a top bid of £3,700. Another contender was a 12k mile 2000W Suzuki Wagon R+ GL automatic which bid to £2,875. Even better with its low rear loading sill, a Yaris Verso. They make nothing like as much as Yaris hatchbacks and a 23k mile 200W, admittedly with a few scratches, bid to a low £3,200. The best small estate car for loading wheelchairs and mobility scooters into seems to be an Astra. Today a 42k mile 2001Y 1.7DI 16v Envoy estate sold for £5,200.
On the wanted list, a fairly scruffy 15k mile 2000W Toyota MR2 bid to £10,900; an imported 54k mile 2001Y Alfa 156 2.4JTD bid to £7,750; a 45k mile 2001Y Focus Zetec 2.0 litre bid to £5,500; and an 18k mile 2001Y Yaris 1.3SR 3-door bid to £4,950.
Today's cheap cheapies included a 14k mile 2001/51 MG ZT190 (that's the Rover 75 MG), sold for £11,500; a 64k mile 97R Jeep Cherokee Sport 2.5TD manual, sold for £5,450; a 96k mile 98S Rover 820Si, sold for £2,000; a 124k mile 92K BMW 520i auto, bid to £1,500; a 115k unwarranted 97R Peugeot 406 3.0GLX V6, sold for £1,325; a 78k mile 95M SEAT Cordoba 1.6CLX, sold for £1,200; and a 123k mile 96P Rover 420Sli bid to just £925.
Anyone who hung around to mid afternoon might have picked up a cheap 2001Y Passat TDI PD 130SE because there were two of them with 83,387 and 90,755 on consecutive plates at the end of the Lex ex-lease section. (If you saw what they made, please e-mail me and I'll include the prices.)
But car of the day for me, at least the car that made my day, was an imported 34k mile 2001X SEAT Leon 20VT Sport bid to £8,100, which makes my lower mileage genuine UK car look very reasonable indeed at £8,500.
If there's anything specific you're after at any BCA sale you can look for it on BCA's new pay-for finder service at
www.auctionview.co.uk
(I hope to have a handier link to that soon in the Left-Hand menu bar.) Or go to the main BCA site at
www.bca-europe.com
(skip the intro and click on the British flag).
Note that BCA Blackbushe has switched its Friday LCV sale to Thursdays, so Friday's sale is now 3 halls of cars. Full list of auction centres throughout the country at www.honestjohn.co.uk (go back to the home-page and click on auction directory).
Remember also, Brightwells HUGE 4x4 SALE at Leominster has now gone WEEKLY instead of fortnightly. The next is on Tuesday 1stth July at Leominster Market on the A49 by-pass, Leominster, Herefordshire, phone: 01568 611325, website:
www.brightwells.com
Comments