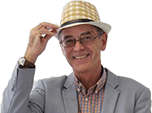 Plenty of Cheap Cars at Auction Today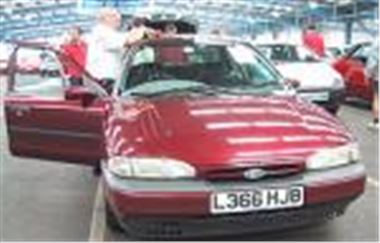 While demand still exceeds supply for sensible mileage status enhancing cars, there's a lot of stock out there that the finance companies want shot of.
For example, the far from pristine, who knows what mileage Mondeo 2.0GLX in the photo. Sold for the price of an evening out in London at just £250.
An unwarranted mileage 97R Peugeot 406 3.0 V6 GLX sold for £950. A straight looking 98R but 144k mile silver Omega 2.0 GLS started at £500 and sold for £1,300. A neat and tidy 28k mile 99T new shape Punto 60 in the right pale metallic blue sold for £2,925, and an ex driving school unwarranted mileage 2001/51 Punto 1.2 ELX for £3,275. A 96P BMW 525TDS with no history sold for £5,500. A 36k mile 2000W Alfa 156 1.6TS Lusso sold for £5,450. And a 30k mile 2000W Alfa 156 2.5V6 went for £7,100.
But, as usual, the wanted stuff made serious money. A 43k unwarranted 2001Y Honda S2000 sold for £17,950; a 14k mile 2001/51 Freelander V6ES sold for £12,675; a 58k mile 2000X BMW 523iSE manual sold for £10,950 and even a 90k mile 99T Jaguar S Type 3.0V6SE auto made £9,250.
And there's always something if I had the time and space. Today it would have been a 92k mile 95M Mercedes W124 E200 auto, sold for £3,000.
If there's anything specific you're after at any BCA sale you can look for it on BCA's new pay-for finder service at
www.auctionview.co.uk
. Or go to the main BCA site at
www.bca-europe.com
(skip the intro and click on the British flag).
Note that BCA Blackbushe has switched its Friday LCV sale to Thursdays, so Friday's sale is now 3 halls of cars. Full list of auction centres throughout the country at www.honestjohn.co.uk (go back to the home-page and click on auction directory).
Remember also, Brightwells HUGE 4x4 SALE at Leominster has now gone WEEKLY instead of fortnightly. The next is on Tuesday 17th June at Leominster Market on the A49 by-pass, Leominster, Herefordshire, phone: 01568 611325, website:
www.brightwells.com
Classic Car Auctions coming up include Coys at Chiswick House on Saturday 21st June; always a nice atmosphere as long as it doesn't rain.
The sale starts with automobilia at 10.00am and cars at 4.00pm. Viewing on the day or on Friday 21st from 12.00am to 8.00pm.
Interesting entries include: a 1904 White Model D rear entrance tonneau steam car; a 1904 Darracq Flying 15; a 1914 Rolls Royce 40/50 Open Drive Limousine; a 1921 Peugeot 161 quadrillette; a 1925 Vauxhall 30/98 OE Fast Light Tourer; the Baron Franchetti 1930 Alta Romeo 6C 1750 Zagato spyder; a 1933 Rolls Royce 20/25 Sedanca by Freestone & Webb; a 1934 SS1 4 seat tourer; a 1937 Cord 812 4-seater Phaeton; a 1938 Bentley 4.25 overdrive VDP DHC; a 1938 Lagonda V-12 DHC; the 1955 Tojeiro MG; a 1957 Mercedes 300SL Gullwing; a 1958 Mercedes 300SL Roadster; a 1960 Alfa Romeo Giulietta SS; and a 1964 Ferrari 250GT Lusso (chassis 5251).
A catalogue admits two. More information at
www.coys.co.uk
, or phone 020 7584 7444.
Comments