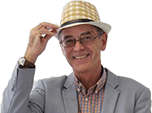 Oddballs Day at Auction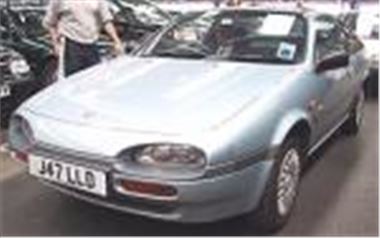 It was a quiet day at Blackbushe today and hard to pick out any trends. But there were a few unusual cars and a few surprises.
The 85,000 mile 92J Nissan 100NX Targa in the photo was tidy enough. Not my speed, but there used to be quite a following for them, and this went to someone for just £575.
An attractive Mauritius blue 102k mile 95M Micra Mauritius sold for £700 and a much plainer 70k mile 94L 1.0L CVT in fridge white for £1,000. Or you could have had a meaty 96k mile 94M Terrano II turbodiesel 7 seater for a sensible £4,600.
Unsold MPVs were a 31k unwarranted 99T Honda Shuttle 2.3LS bid to a very provisional £6,300 (these are actually going up now); a 104k unwarranted 98S Chrysler Voyager 2.0SE manual at a provisional £4,750 and a 71k mile 96P Space Wagon 2.0GLXi at £3,150 provisional.
A 60k unwarranted 93L Citroen XM 2.0Si turbo auto made a rare appearance and scared everyone. Top bid for that was a very provisional £300. On the other hand, a 33,000 mile 99S Primera 1.6SX sold for a bargain £2,600; an 85k mile 92K Mazda 626 2.0iGT estate sold for £900 and a 48k mile 83Y and very tidy Triumph Acclaim 1.3HL sold for all of a tenner.
Of the newer tackle, FIAT Stilos did not appear to be doing at all well. A collection of three 02 reg 1.6 Active 5-doors, all with met paint and around 10,000 miles stuck at £6,000 to £6,200. Surprisingly, a new shape 14k mile 02 reg Fiesta 1.4LX with a/c hit the buffers at £6,300. While three 2001/51 reg Peugeot 307 HDI 90 Style 5-doors with 28k – 35k miles bid to between £6,300 and £6,550.
The surprise of the day had to be a snatched-back 46k mile 96P Alfa Spider with no MOT, no red key and no V5. Talk about trouble. Yet bidding started where it should have ended at five grand and the thing went on to sell for £6,800. Coming soon to a hard shoulder near you with the hood stuck half open on a rainy day.
Friday's fleet sale at Blackbushe should be a lot busier, with special sections of Peugeots and Citroens as well as ALD Automotive and Lloyds TSB Autolease. If there's anything specific you're after at any BCA sale you can look for it on BCA's new pay-for finder service at www.auctionview.co.uk . Or go to the main BCA site at www.bca-europe.com (skip the intro and click on the British flag).
Note that BCA Blackbushe has switched its Friday LCV sale to Thursdays, so Friday's sale is now 3 halls of cars. For information of upcoming BCA auctions, visit
www.bca-auctions.co.uk
Full list of auction centres throughout the country at www.honestjohn.co.uk (go back to the home-page and click on auction directory).
Remember also, Brightwells HUGE 4x4 SALE at Leominster has now gone WEEKLY instead of fortnightly. The next is on Tuesday 27th May at Leominster Market on the A49 by-pass, Leominster, Herefordshire, phone: 01568 611325, website:
www.brightwells.com
And there are a couple of interesting Classic Car Auctions coming up.
After its hugely successful sale at Olympia in London, H&H is back at Pavilion Gardens, Buxton for its classic car auction on 4th June. Confirmed entries include nine fully restored cars from the estate of the late T.J. Harrison: a 1927 Rolls Royce 20hp Thrupp & Maberly limousine; a 1949 Triumph 2000 Roadster; a 1970 Jaguar E-type 4.2 2+2 coupe; a 1956 Austin A30 Seven Saloon; a 1965 Sunbeam Alpine; a 1958 MG Magnette ZB Saloon; an Austin A40 Farina; a 1964 Vanden Plas 4 litre R Saloon; and a 1936 Morris 8 4-seat open tourer. Other entries include no less than 6 Austin Healeys and an Allard 'M' type Drophead. More at
www.classic-auctions.co.uk
BCA has secured the venue of Brooklands museum for its evening sale from 5 pm on Monday 2nd June. Early entries include a 1922 Blue Label 3.0 litre Bentley with VDP body and factory fitted front brakes (they were optional in 1922); a 1937 Aston Martin 15/98 Bertelli bodied 4 seat tourer; a 1936 Lagonda LG45 tourer; a 1923 Austin 12/5 Harley all-weather coupe; and a 1915 Ford Model T speedster. More on the BCA Classic Auction website at
www.classic-car-auction.co.uk
More entries are sought for both auctions so this could be an excellent opportunity to unburden yourself of a classic car for a good price, as several Telegraph readers have recently done.
Comments