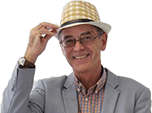 Gap Closes Between Used and New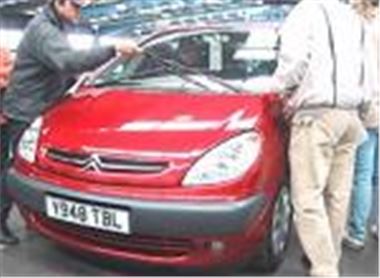 Word from the floor today is that getting involved with 'nearly news' is the road to ruin. Though new cars have stopped getting cheaper, a severe shortage of decent used cars, and particularly 'nearly news' has forced their trade prices so close to the new stuff that, with even a small profit added, punters are walking away.
So traders hoping to place cars by phone are having to be extra careful. Eventually, of course, nearly-new trade prices will just have to slip back. But at the moment they leave very little in a car for anyone.
Some examples today:- 5,392 mile 2002/52 BMW 318 2.0Ti Compact with a/c £14,500 provisional; 3,871 mile 02 reg Scenic 1.6 Expression £7,800 provisional (new from Trade Sales: £9,999); 16k mile 02 reg Focus TDDI 90 Ghia estate £9,350 provisional (new from Motorpoint £10,999); 15k mile Y reg Mondeo II 1.8 Zetec £7,100 sold to a private man.
What the trade was still hot for were exceptions. Like a 4,325 mile 2002/52 reg Skoda Octavia 1.9TDI GLX. One trader who tried to pre-sell it was asked if it had a/c, which is standard on a UK spec GLX. It didn't, so it had to be an import. Worse still, there were two owners on the V5 and it was thought to have been a taxi. It eventually sold for £7,300.
Another oddity was a 17k mile 2001/51 reg Alfa 147 2.0TS Lusso Selaspeed. Now Selaspeeds go wrong, which is why this car had been sent to auction. But 147s looks so good there is still some demand for them and it bid to £9,000.
I was expecting the 36k mile Y reg Picasso SX HDI in the photo to do better than it did, but bidding stopped at £7,300, perhaps from suspicion it had 'had paint'. But there were big contrasts amongst MPVs. A base spec 61k mile 2000W Zafira 1.6 sold for £5,500, so what would 107k mile Y reg Zafira 1.6 Club with a/c sell for? That's right: £5,500.
No one was giving away BMWs. A 19k mile 2000X 535i auto bid to £18,400 but wasn't sold. A 37k mile Y reg 325iSE manual bid to a provisional. £13,500. And a golden oldie 4 owner 51k miles unwarranted 92J 318i with a sunroof made £2,350 provisional.
So where were the good places to put your money today? A 60k mile 2000W Honda S2000 roadster started off promisingly enough at £10,000, but ran up to sell for £14,600. A 5k mile 2001/51 reg Volvo S60 2.4T Geartronic auto in silver with CD and leather (right engine, right gearbox, right colour, right spec looked like value to me at the £14,250 provisional it bid to. But car of the day had to be a 91,000 mile 2000V Mercedes C180 Classic estate. No goodies on it, but as the trader who bought it rightly said, £5,500 was V reg Focus money for a Merc he knows he'll sell for £7,000.
Note that BCA Blackbushe has switched its Friday LCV sale to Thursdays, so Friday's sale is now 3 halls of cars. For information of upcoming BCA auctions, visit
www.bca-auctions.co.uk
Full list of auction centres throughout the country at www.honestjohn.co.uk (go back to the home-page and click on auction directory).
Remember also, Brightwells HUGE 4x4 SALE at Leominster has now gone WEEKLY instead of fortnightly. The next is on Tuesday 13th May at Leominster Market on the A49 by-pass, Leominster, Herefordshire, phone: 01568 611325, website:
www.brightwells.com
And there are a couple of interesting Classic Car Auctions coming up.
After its hugely successful sale at Olympia in London, H&H is back at Pavilion Gardens, Buxton for its classic car auction on 4th June. Confirmed entries include nine fully restored cars from the estate of the late T.J. Harrison: a 1927 Rolls Royce 20hp Thrupp & Maberly limousine; a 1949 Triumph 2000 Roadster; a 1970 Jaguar E-type 4.2 2+2 coupe; a 1956 Austin A30 Seven Saloon; a 1965 Sunbeam Alpine; a 1958 MG Magnette ZB Saloon; an Austin A40 Farina; a 1964 Vanden Plas 4 litre R Saloon; and a 1936 Morris 8 4-seat open tourer. Other entries include no less than 6 Austin Healeys and an Allard 'M' type Drophead. More at
www.classic-auctions.co.uk
BCA has secured the venue of Brooklands museum for its evening sale from 5 pm on Monday 2nd June. Early entries include a 1922 Blue Label 3.0 litre Bentley with VDP body and factory fitted front brakes (they were optional in 1922); a 1937 Aston Martin 15/98 Bertelli bodied 4 seat tourer; a 1936 Lagonda LG45 tourer; a 1923 Austin 12/5 Harley all-weather coupe; and a 1915 Ford Model T speedster. More on the BCA Classic Auction website at
www.classic-car-auction.co.uk
More entries are sought for both auctions so this could be an excellent opportunity to unburden yourself of a classic car for a good price, as several Telegraph readers have recently done.
Comments