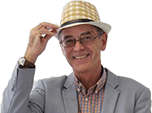 Ford Updates Mondeo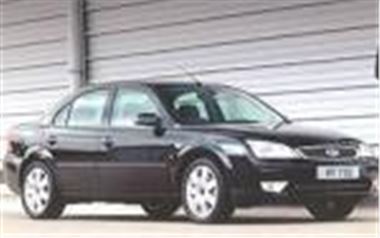 Ford has announced a lot of improvements to the Mondeo, from a super-economical new 1.8 petrol engine to a 155mph ST220.
The new 130PS 1.8 Duratec SCi engine is a chain-cam direct injected petrol unit that offers improved economy of 6-8% over its predecessor. The combined figure is an excellent 39.2 mpg, it qualifies for Euro IV, and CO2 emissions are down to 173g/km qualifying it for £145 VED. 0-60 is 10.2 seconds and top speed 128mph. A six speed gearbox is standard.
The Duratorq TDCI common-rail diesel is also improved, now delivering 0-60 in 9.5 seconds, a top speed of 128mph, combined economy of 48.7mpg and CO2 emissions of 154g/km (£135pa VED). Again, a six-speed box is standard
The six-speed box lifts the top speed of the 226PS 3.0 Mondeo ST220 from 151 to 155mph, yet still offers 27.2mpg combined.
115bhp TDCIs and 170bhp 2.5 V6s also get the six-speed box. While Ford's 5-speed automatic Durashift 5-tronic now comes with optional steering wheel shift control buttons.
Inside, the car has a new, smarter central console and a wide variety of Sony ICE options including MP3 capability. There is an option of rear seat DVD with individual headphones for two rear seat passengers.
Altogether, though the car looks similar, there are 1,500 improvements.
More at
www.ford.co.uk
Comments