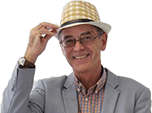 Prices Up but Still Bargains at Auction Today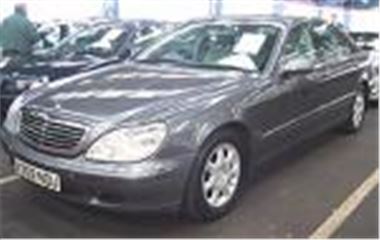 Here you are, then. Back by popular demand from loyal site visitors: another auction report.
It's very evident that there is now a shortage of good used cars. Even Mondeos are up, with an unwarranted mileage 98S Mondeo Verona bidding to £3,125.
Here's a general picture from today's sale: 81k mile 2000W Golf GTi Turbo with leather: £8,350; 49k mile 2001Y Audi A3 T Sport: £10,550; 92k mile 2000X Audi A4 TDI: £8,600; 49k mile 2000W BMW 318iSE: £10,500; unwarrantable mileage (at least 50k) 99V Jag XJR: £17,600; 43k mile 2000W Merc C230K auto: £10,500; Scruffy, cream 61k mile 2000W Rover 75 1.8 Club: £5,475; 61k mile 99T BMW Z3 1.9: £10,450; 28k mile 99T Ford Puma 1.7: £6,300; 45k mile 99V Ford Puma 1.7: £6,700; 30k mile 2001Y Merc A140 Classic: £6,400; 84k mile new shape 2000X Merc C180 Classic: £11,900.
But the great thing about auctions is that there's always something for sensible money. A magnificent but 80k mile 99V Merc S320L limo sold for just £21,900; a 63k mile 99V Jag S-Type 3.0V6 auto sold for £10,350; a 103k mile 99T Volvo V70 2.4 170 XT estate sold for £5,875; a 71k mile 99V Volvo S80 1.2 140 sold for £6,000; a 95k mile 2000W BMW 318iSE sold for £7,800; and, for the benefit of The Backroom's Dave Taxi Driver, a pair of 99V Skoda Octavia TDI GLX estates with 180k and 135k bid to £2,200 and £2,625 respectively.
Notes for your diary: There will be a big Ford ex rental Sale at Blackbushe on Thursday 10th April from 11.00am in Hall 3 and the next Top Car at BCA Blackbushe is on Monday 14th April.
Note that BCA Blackbushe has switched its Friday LCV sale to Thursdays, so Friday's sale is now 3 halls of cars. For information of upcoming BCA auctions, visit
www.bca-auctions.co.uk
Full list of auction centres throughout the country at www.honestjohn.co.uk (go back to the home-page and click on auction directory).
Remember also, Brightwells HUGE 4x4 SALE at Leominster has now gone WEEKLY instead of fortnightly. The next is on Tuesday 15th April at Leominster Market on the A49 by-pass, Leominster, Herefordshire, phone: 01568 611325, website:
www.brightwells.com
Comments