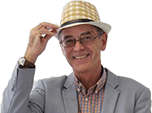 Big Week For Classic Auctions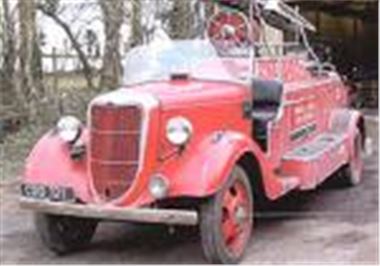 This week is a huge one for classic car buyers.
It kicks off with BCA's sale at its Bridgwater auction centre with viewing today and tomorrow morning with the sale itself starting at 12.00 midday, Monday 7th April for automobilia and 2.00pm for cars.
Interesting entries include the amazing Fordson V8 Fire Appliance in the photo, dating from 1937 and likely to be a good investment for film hire. It's estimated at £3,750 to £4,500. Other oldies are a 1932 Triumph Super Nine and a 1937 Austin 7 Ruby Pearl cabriolet. More modern classics include a sharp 1965 Ford Thunderbird with the 390 V8; a 1964 Lancia Flavia Vignale Convertible; a good selection of budget classics and plenty of Healeys, Aston Martins and Jaguars. For a full list, go to
www.classic-car-auction.co.uk
Next off is H&H's sale at Pavilion Gardens, Buxton, with automobilia on Wednesday 9th April from 12.00 midday and cars on Thursday 10th April from 1.00pm.
Old cars include a barn-found 1927 3 litre Bentley Red Label 117 inch wheelbase Carbodies four-seat tourer estimated at £45,000 - £55,000 (H&H's estimates are sometimes conservative). Others are a 1934 Armstrong Siddeley 12/6 Four Seat four door open tourer, like those in Cyril Crawford's collection; a 1937 Alvis SP25 Charlesworth Saloon; a 1930 Morris Major 6 cylinder two door saloon (looking a bit like an MG 18/80); a 1936 Riley Merlin special four seat tourer; an interesting and rare long wheelbase Vauxhall 25 GY 25HP saloon; a 1937 Alvis Silver Eagle; a 1939 Rolls Royce Wraith limousine; a well proportioned 1936 Roesch Talbot roadster (converted from a saloon); a 1919 Humber 15.9HP two seat tourer; a 1933 Rolls Royce 20/25 three-position drophead; a 1930 Sunbeam 16.9HP drophead; a 1921 Ford Model T shooting break; and a 1934 Rolls Royce 20/25 sports saloon. Also masses of more modern classics including a 1952 Daimler DB18 Special Sports and a 1955 AC Aceca coupe. For a full list, go to
www.classic-auctions.com
On Saturday 12th April, collectors fancying a long weekend in Germany can attend Coys Europe auction of collectors cars, motorcycles and automobilia at Essen. Viewing is Wednesday 9th April from 5.00pm to 9.00pm; Thursday/Friday 10th/11th April from 10.00am to 6.00pm; Saturday 12th April from 9.00am to 1.00pm, with the auction itself starting at 1.00pm.
Older entries include a 1929 Cord L29 DHC, estimated at 85,000 – 100,000 Euros; a 1931 Auburn Speedster, estimated at 85,000 – 90,000 Euros; a 1936 Auburn 852 supercharged two seat roadster with dickey, estimated at 85,000 – 100,000 Euros; a 1937 Cord 812 Sportsman's roadster with concealed hood estimated at 85,000 – 100,000 Euros; a 1927 Essex Super Six Tradesman Roadster; a nice 1930 Chevrolet AD 2-seat roadster with dickey; a 1931 SS1 4-seat tourer; a 1934 Packard 8 cylinder coupe estimated at 62,000 – 68,000 Euros; an amazing 1934 Aston Martin 1.5 litre Mk II sport saloon; a 1938 Talbot Lago T23 short chassis DHC. Estimated at 130,000 – 170,000 Euros; and a 1934 Alvis Speed 20 Cross & Ellis tourer.
Later classics include the ex Monza and Tour de France 1967 Porsche 910; a 1955 Porsche 550 Spyder; a 1967 Ferrari 275 GTB/4; a 1960 Mercedes 300SL roadster; a 1965 Bizzarrini 5300GT S1; a 1970 Lamborghini Miura S; a 1999 Proteus recreated 1956 Mercedes 300SLR complete with body jigs; a super sweet 1963 Simca Abarth 1300GT coupe; a 1949 chrome tooth Chevrolet pick-up; a 1965 Chevrolet Corvair Mk II Corsa Spyder; a 1953 Mercedes 300S convertible; a 1986 Ford RS200; and many more Alfas, Ferraris, British sports cars and other interesting cars. For a full list, go to
www.coys.co.uk
Comments