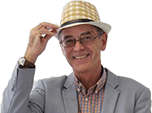 Posh Part-Exchanges at Auction Today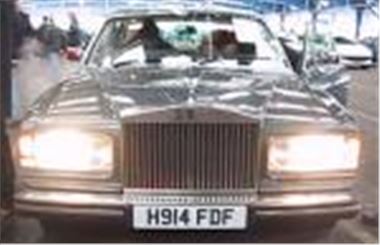 Roll out the heavy stuff. Or, in the case of the car in the photo, roll out the Roller. This was quite a nice 91H long-wheelbase Silver Spur with cream leather inside and a mere 86,299 miles under its big fat tyres. Bidding was understandably brisk and it ran to a provisional £14,100.
Similar in size if not engine capacity was a 94M Mercedes S280 with leather, of course, and a piffling 62,024 miles. It sold for £6,900, which is less than the cheapest new Citroen C3. Its bigger, younger brother, a 38k mile 2000X S600 V12 complete with rear compartment television came through next door and made £34,250 on its way to the next Top Car sale on 20th January.
Audi A8s arrived in pairs: the 74k 2000W 2.8 didn't look dear at £11,700 provisional, compared to an original list price of £37,000. The 340bhp 98R 55k mile 4.2 S8 wasn't silly either at a top bid of £14,600, which is buttons for such an awesome machine.
Downscale a bit, a 42k mile 96P Audi 2.6 cabrio sold for £8,600 (snow and minus two centigrade wasn't exactly the weather for it). A 72k mile Land Rover Discovery TD5 XS sold for £12,850 (perfect Land Rover weather). And making a general point about how MK III Golfs have dropped off lately, a 65k mile 92K 1.8GL auto sold for £1,250. (Okay, okay, it was more than 10 years old.)
Lots and lots of Nissan Micras today. RFS Finance were attempting to offload them without V5s and without much success. Top bid for an 18k mile 2000W 1.0 3-dr Celebration was a 'provisional' £3,050. But Nissan Finance (same company, surely?) had the sense to sell all its Micras with V5s. Consequently, 99V to 2000X regers with PAS and 23k to 25k miles were selling solidly at £2,950 to £3,200. The word is that because of a late surge in applications it's now taking the DVLA 8 – 12 weeks to send out a V5 on a V62, and, from 1st Feb, you won't be able to tax a car without either the V5 or the licence reminder which you can't get if you're not the registered keeper.
There's the usual early January BIG FORD SALE at BCA Blackbushe tomorrow, Thursday 9th. And if things look a bit confusing at first it's because BCA has switched its Friday LCV sale to Thursdays. Van sale: Hall 1 or Hall 2; Ford sale: Hall 3, starting 11.00am. You can get a Ford sale catalogue on dial-a-fax on 0906 602 1682, which will cost you 60p a minute.
For information of upcoming BCA auctions, visit
www.bca-auctions.co.uk
Full list of auction centres throughout the country at www.honestjohn.co.uk (go back to the home-page and click on auction directory).
And remember, Brightwells HUGE 4x4 SALES at Leominster have now gone WEEKLY instead of fortnightly. The next is next Tuesday, 14th January at Leominster Market on the A49 by-pass, Leominster, Herefordshire, phone: 01568 611325, website:
www.brightwells.com
Comments