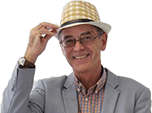 More Buyers Than Cars at Auction Today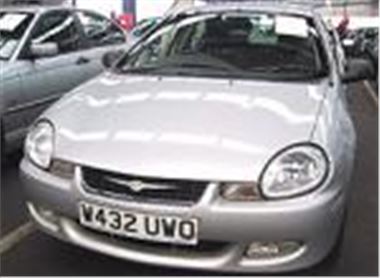 With only one car hall running at Blackbushe today, it got pretty crowded and there was some almost feverish bidding from private buyers hoping to nab a New Year bargain.
And there were a few. How about a 2000W Chrysler Neon 2.0LX with a/c and leather and in silver sold for just £2,925? There was a small matter of 104,702 miles under its alloy wheels, and it did miss the morning frenzy, not actually taking bids until around 2.45pm. But a two and a half year old Neon for £2,925 was still a bargain.
A 58k mile 98E SEAT Cordoba TDI wasn't exactly crazy money at £2,550 either. Nor was a 92k mile 98R Mondeo 1.8LX, sold for £2,050. A 14k mile 99T Focus 1.8 Zetec in white with no V5 wasn't a bad buy at £4,600. And an elegant 59k mile 95M Mercedes W124 E280 with leather was worth £4,550 despite its age.
But, oh dear, frantic bidding from the massed multitude sent an easily insured 58k mile 96P Corsa 1.2LS to all of two grand. A tickety tockety sounding 57k mile 99S Mitsubishi Space Wagon made a whopping £4,350. A 49k mile 98R Vauxhall Sintra 3.0CDX 7-seater sold for £5,325. And 26K MILE 99v Rover 200 1.4SEi made a plain crazy £3,750.
Possibly the most interesting appearance of the day was a personally imported 1,400 mile 02 reg BMW 320D Compact bid to £13,900, but sadly the importer had failed to spec it up with a/c, alloys or anything much to make it the very desirable car it should have been.
Next week, January part-exchanges start coming through. There will be 50 without reserve at Blackbushe on Monday, and a further 150 with reserve next Friday. Happy hunting.
For information of upcoming BCA auctions, visit
www.bca-auctions.co.uk
Full list of auction centres throughout the country at www.honestjohn.co.uk (go back to the home-page and click on auction directory).
And remember, Brightwells HUGE 4x4 SALES at Leominster have now gone WEEKLY instead of fortnightly. The next is next Tuesday, 7th January at Leominster Market on the A49 by-pass, Leominster, Herefordshire, phone: 01568 611325, website:
www.brightwells.com
Comments