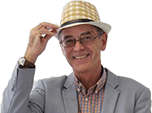 Police Auction Real Crowd Pleaser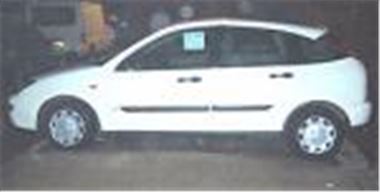 The public is still hot for meticulously maintained ex-police cars, never mind the mileage, and every lot saw a flurry of hands.

There are some very good reasons for this: Most of them are so covered in fluorescent sticky tape that once the auction house removes it they're virtually free of stone chips. The bigger cars may lack sunroofs but these days most of them are fitted with aircon so that's no sweat. Oil services are usually carried out every 5,000 miles. Timing belts. tensioners and rollers changed every 30k miles. And even liveried cars are no longer any colour you want as long as it's white. A cheerful little silver Skoda Fabia SDI, 2001X and just 11k miles, sold for £4,500 last night.

Star car was probably the one in the picture: a clean and tidy ex Leicestershire police 99T Focus 1.6LX with 106k miles which sold for £3,100. There was another Focus: a 46,000 mile 2000X 1.6 Zetec, but it had been so comprehensively mangled it only made £100.

So what did the V70 T5s and Omega MV6s make? Two consecutively registered ex Cheshire 99V T5 manuals, each with 153k miles made £4,800 and £5,050; two ex Hants T5 automatics made £3,000 for the 160k mile 99S and £5,050 for the 137k mile 99T; and three ex Thames Valley and Bedfordshire MV6's made £3,900 for the 2000W 96k miler; £3,825 for the new 2000W 88k miler; and a provisional £4,600 for the 2001Y 97k miler.

4x4s came in fours. A pair of 98R Range Rover 4.0V8s made £6,400 for the 162k miler and £6,450 for the 178k miler (the same buyer bought both); a 95k mile 99T Freelander DI 5-door (which had been a disaster on the fleet) sold for £5,625; and a massive 39k 99T Nissan Patrol 2.8 GRTD 5-door in non-white black made a monster £11,200.

Other highlights were a ex-Hants 144k mile 99T BMW 325TDS auto Touring, bid to a provisional £3,800 and a metallic blue 109k mile 97R Volvo 960 3.0 Executive auto, sold for £4,650. Cheapies included an ex Bedfordshire 76k mile 2000W Astra 1.6 Envoy, sold for £2,175 and an ex States of Jersey 96k mile 1999 Vectra 2.0 16v, sold for £1,900. 96,000 miles on an island 9 miles by 5? How did it manage to do that?

West Oxfordshire Motor Auctions is at Bromag Industrial Estate on the old A40 Road west of Witney in Oxfordshire. Police sales are usually every Fortnight, and there are general sales every Tuesday and Thursday night. Plus the best auction house bacon rolls in the country. Tel: 01993 774413.
Comments