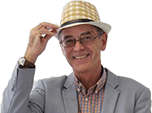 Prices All Over The Place At Auction Today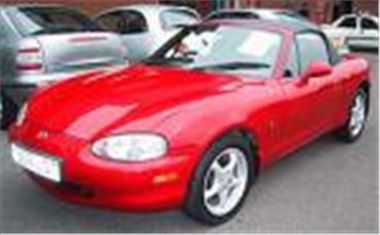 When you get traders telling you that prices for the same car can vary by £1,000 one day to the next you know the market is on the edge of a cliff. On the one hand, traders are still buying to firm orders. On the other, cars are simply going to the highest bidder and vendors are glad to get them gone.
The image and status stuff still surprises. Last weekend I was reading reports of old-shape BMW E36 Compacts finally taking a plunge. So I think I'm in with a chance with £4,500 for 97,000 mile 99T 318Ti with no sunroof, no a/c, no alloys and not much clear glass left in the windscreen. But the auctioneer had different ideas, starting it at £5,000 and taking it to £5,950 'provisional'. Soon after that, a much cleaner, silver 120,000 mile 99T E46 316iSE started at £6,000 and went on to sell for £7,150.
Golf Mk IVs remain a currency with £8,200 needed to buy a 19k mile 99T 1.8T, £8,225 required for a 33k mile 99V 2.0GTi, £9,450 bid for a 39k mile 2000W 1.8T, and £10,100 the money for a 15k mile 2001Y 2.0GTi.
But A Class Mercedes have taken quite a knock. Top bid for a 39k mile 99V A160 Classic was £6,300, best a 9k mile 99V A190 auto could do was £7,950 provisional, while a 39k mile 2001X A170CDI Elegance sold for £8,900.
Someone paid a slightly excessive £5,050 for an 80k mile 2000W Focus 2.0 Ghia 4-door, then ran out of petrol less than 500 metres down the road (it's a cruel world). The pretty 50k mile 99T MX5 1.8S in the picture had fresh paint, but sold for a sensible £8,200. A 66k mile 99V Bora TDI 90 SE sold for £6,650. A 39k mile 2000X Daewoo Musso 2.9TDI saw some very competitive bidding and sold for £8,800 despite the dire state of the UK operation. A 12k mile 2001Y Subaru Forester S (only just booked this month) began at a cautious £10k but, with the book showing £14,750. the auctioneer had no choice but to run it to a £12,700 no sale. Older Jaguars continue to show a startling revival with an 89k mile 95M XJS 4.0 coupe starting at £3,500 but running up to telephone bids to finally sell for £6,550.
As always the cheap cheapies were to be found among the part-exchanges. £4,950 bought a 61k mile 97R Puma 1.7; £1,000 was enough for a noisy 101k mile 92J MX6 coupe; £2,600 looked alright for a 76k mile 97P Primera 2.0GT; but, straight after that one, a cleaner 34k mile 97P Primera 2.0SRi was a better buy for £2,950.
There's lots (sic) happening at BCA Blackbushe on Monday because it's not only Top Car again, but Lex leasing will be putting through a special section of prestige cars, Black Horse Finance will have a section of high status snatchbacks, and, of course, there will be a whole hall-full of part-exchanges.
For information of upcoming BCA auctions, visit
www.bca-auctions.co.uk
Full list of auction centres throughout the country at www.honestjohn.co.uk (go back to the home-page and click on auction directory).
Comments