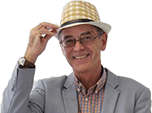 Market Beginning to Level at Auction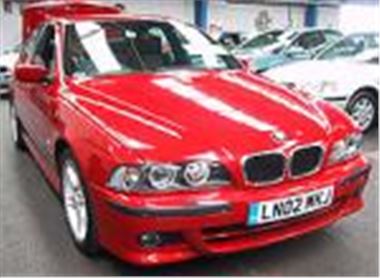 Sensible reserves made for some lively sales at BCA Blackbushe today as vendors and traders either tried to guess the October market, or simply bought to pre-order.
A couple of 02 reg BMWs may have been reserved just a tad high for the mood of the day, though. The bright red 5,260 mile 530i Sport auto in the photo started at £23,000 but a last bid of £24,500 didn't buy it straight away. Quite high when you consider that the new one is only 6 months away. On the other hand, knowing that supply exceeds demand for the latest E46 318iSE auto, I wouldn't have been surprised to see the 6,248 example with the new front and 143bhp engine make slightly more than the £18,400 it did make, and that, too, wasn't immediately sold.
Another car in strong demand is the facelift model VW Passat TDI 130. Even so, the £12,450 which bought a 27,719 2001/51 Sport example needing four new tyres seemed like a lot of money to me.
Glass's Guide comes in for a lot of stick from the trade when it gets its predictions wrong. So nice to see it get the price exactly right for an 80,000 mile 99V Focus 1.8 Zetec 3-door with Climate Pack and sunroof. Glass's had it at £5,700, minus £1,375 for the mileage, which is precisely what it made. And that wasn't a walkaway buy either because, needing its bonnet painting plus an MOT, I wouldn't go past £3,900.
Looking more like sensible money, a 36k mile 98S Alfa 156 2.5 V6 in quiet metallic grey with no police alert spoiler sold for £6,950. A 100k mile 99V 318iSE sold for £7,550. A 98k mile 2000W 520i with a/c sold for £7,800. A 57k mile 98S SLK 230 started low at £14,000 and went on to sell for precisely £16,550. A 67k mile 2000X metallic red Golf 1.6 105bhp SE with a/c started at £5,500 and sold for £6,825. A 130k mile 99V Mercedes E200 Elegance started at £7,000 and sold for £11,100, which tends to indicate an export market for them again.
And if you wanted cheap, there was that too. A 125k mile Avensis 2.0GLS 5-door started at £1,500 and sold for £2,900. A 74k mile 99T Xantia LX 2.0HDI diesel sold for £3,250. And a Nightfire red 61k mile Rover 25 1.4iL 103ps with a/c sold for £4,250.
Interesting non-sellers of the day were a 49k mile 2000X Lexus GS430 V8 (the seriously quick one) bid to £17,700, and a 14k mile 2001Y Audi TT 225 Roadster in completely the wrong banana yellow bid to a mere £24,000.
For information of upcoming BCA auctions, visit
www.bca-europe.com
Full list of auction centres throughout the country at www.honestjohn.co.uk (go back to the home-page and click on auction directory).
BCA CLASSIC CAR AUCTION ON MONDAY
BCA hosts its Classic Car Auction at Blackbushe on the afternoon of Monday 7th October, staring 1.00pm. Confirmed entries include A 1925 Bean Fourteen tourer; a 1928 Cadillac 314A formal sedan by Fisher; a 1929 Nash Special Six Series 430 Phaeton; a 1947 Rover 14 six-light saloon; a 1932 Lanchester Ten with Mulliner body; a 1951 Daimler BD18 Consort; a 1951 Chevrolet 3100,pick-up; a 1955 Bentley S1; a 1966 Triumph TR4a; a 1968 Jaguar E Type 2+2; a 1968 MGC roadster; a 1969 Lotus Elan S4; a 1971 Aston Martin DBS V8; a 1973 MG Midget 1275cc; a 1974 Ferrari Dino 246GTS; a 1975 Crayford Converted Audi 100 convertible; a 1976 MGB V8; and a 1984 built Porsche RSK 550 Spyder replica, similar to James Dean's last car. More at
www.classic-car-auction.co.uk
Comments