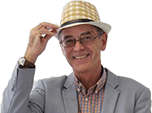 Honda Civic Type-S: 5-doors and 160ps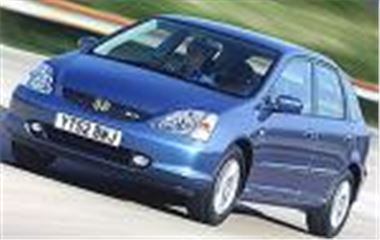 Early next year Honda will launch a new mid range sports Civic to be called the Civic Type-S.
With 5-doors, a 2.0 litre 160ps engine and a 5-speed box, it provides all the advantages of the spacious, 'walk through' Civic 5-door cabin, plus performance to kepp the keen driver happy.
The Type-S combines a 130 mph top speed with 0-60 mph acceleration in 8.2 seconds, placing it well into hot hatch territory. It's also highly efficient, offering an EU Combined fuel consumption figure of 37.7 mpg and CO2 emissions of 178 g/km.
The Type-S benefits from the enhancements introduced to Civic during the 2002 model year. Latest models feature a matt silver dash centre panel which lends the interior a more fashionable and lighter air. Additionally there is now a smaller diameter, thicker rim steering wheel, silver door handles and black fascia.
Inside, the Type-S features climate control air conditioning, black part leather trim which extends to the steering wheel rim, gear lever knob and gaiter, plus white sports dials and chrome highlights on vents, gearshift surround and handbrake button. Added versatility is provided by the new centre console that makes the most of the dashboard mounted gearlever to offer a very large lidded storage compartment.
As with all Civics, both ride and handling benefit from gas-filled dampers fitted front and rear, with the Type-S gaining a thicker rear anti-roll bar to reduce roll even further as befits the Type brand. Additionally, the ride benefits from "taller" profile (195/65R15) tyres compared with other Civics, while the combination of these tyres and a high final drive raises the car's gearing to a relatively long-legged 21.8 mph 1,000 rpm in fifth gear. So at 70 mph, the engine barely exceeds 3,200 rpm (at which point 90% of the torque is still available for overtaking).
The Type-S will be available in all standard Civic 5 door colours. These include Vivid Blue Pearlescent, Aqua Green Metallic, Magnetic Blue Metallic and Volcano Red Pearlescent – all introduced during mid 2002.
Sales of the Type-S begin on 1 January 2003 – and the new model will be priced at £14,995.
More at
www.honda.co.uk
Comments