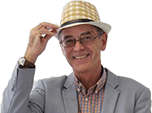 Day of Contrast at Auction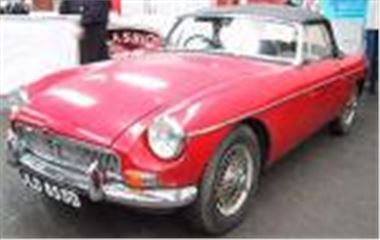 Classic car, fleet and part-exchange auctions running alongside each other gave opportunity for some interesting comparisons today.
The 102,493 mile 1966D MGB in the photo had been in the same owner's hands for 30 years. Sadly, he had become too old to drive, or even to look after the car, so it had to go. Bidding started at £500 and, despite the surface rust and crumbly rear wheel arches, shot up to the estimated £2,000 in no time. But it didn't stop there. Three determined bidders continued fighting all the way to £3,250.
Yet among the part-exchanges two halls away, a reasonable 102,498 mile 1990H Mazda MX5 sold for just £2,550. Now that's got to be rock bottom for a pre-cat MX5. It's a classic small sportscar ready to use every day and can't drop any further. Yet the MGB needed thousands spending on it just to get through an MOT. Goes to show there's no creature in this world as strange as an MGB enthusiast.
Some other classic results worth noting were a 1953 Standard 10 for £1,700; a 1946 Rover Fourteen for £5,750; a 1947 Rover Sixteen for £1,700; the 1929 Nash Special Six 430 phaeton for £13,200; the 1925 Bean Fourteen tourer for £8,800; a Jaguar Mk VII M for £6,300; a 1947 Mercury for £4,750; a 1951 Chevy 3100 pick-up for £5,800; a 1948 Ford Prefect E93A for £4,000; and a 1974 E-Type SIII roadster for £25,600.
Sorry I didn't catch more of these, but I was much more interested in what was going on in the other halls. A pair of 92K MR2 GTs came up separately. The red 110k miler sold for £3,000; but the white 117k miler stuck as just £2,200, so if you fancy a good sportscar for next to nothing, look out for it again in the Fox Garage section.
Mitsubishi FTOs are so specialist the average trader just can't put a price on them. The M reg 2.0 Mivecs Tiptronic in the sale had unwarranted miles and a nasty scratch down the nearside. But one guy certainly knew what it was worth, pre-sold it down his mobile and bid it all the way to £5,200. That's exactly what a clean 60k mile 99V Honda Prelude 2.0 coupe sold for in the fleet section, just after a 111k 99V Subaru Impreza Sport hatchback sold for £3,850.
I vaguely hoped that a 77k mile 2000W SEAT Toledo V5 wouldn't get anywhere near mileage-adjusted book. Instead the car exceeded it, running up to sell for £6,450 (but it was a very clean car, and silver). A 104k mile 99T Lexus IS200 proved that these cars are still a currency by selling for £8,750, which was £250 more than a 74k mile 99T BMW 318iSE. A new-shape 13k mile 2001Y Mondeo 2.5V6 Ghia manual sold for £9,525. A 67k mile 99T Jag S Type 3.0V6 manual with leather sold for £11,100. An 18k mile 99V Golf Mk III CL TDI estate with a sunroof sold for £6,700.
In contrast to these highs, back over in the part-exchange hall, a 99k mile 94L Omega 2.0 GLS auto sold for £1,150, and a 71k mile 94M Rover 214SEi with £1,945 chalked on the screen sold for £925.
So the part-exchange bargains are now finally feeding through, but they aren't always the cars you expect them to be.
For information of upcoming BCA auctions, visit
www.bca-auctions.co.uk
Full list of auction centres throughout the country at www.honestjohn.co.uk (go back to the home-page and click on auction directory).
Big Auction of 4x4s Tomorrow
Once again, Brightwells Auctioneers of Leominster, Herefordshire, will be holding the country's biggest 4x4 Sale, on Tuesday 8th October from 11.00am. Full details will be on the auctioneers website,
www.brightwells.com
, closer to the sale date, or phone 01568 611325. Sales are held at Leominster Market, A49 Leominster By-Pass, Herefordshire every second Tuesday.
Comments