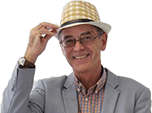 X5s Alive at Auction With More to Come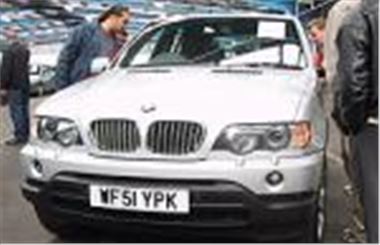 Seems that if you crave the status of a BMW X5 right now, you can go to Top Hartley
www.tomhartley.com
, or you can buy one at auction. At the last Top Car sale at BCA Blackbushe, a brand new heavily loaded Mafia black 3.0D Sport auto imported from Holland sold for £46,750. There will be another 3.0D Sport auto, identical spec, from the same source, but with a few more miles at Top Car on Monday. Today, the well specced and Superchipped 18,557 mile 2001/51 X5 4.4 Sport in the photo bid to £39,100 and, if that wasn't quite enough for the vendor, it, too, could be re-offered on Monday.
This wasn't the only desirable piece of heavy metal in today's sale. A 53,000 mile 2000W 330D SE Touring auto sold for a respectable £18,350. A 10,000 mile 2001/51 Audi A8 3.7 Quattro in, apparently, the wrong shade of blue/green bid to just £21,000. A 13,000 mile 02 reg Nissan X-Trail 2.0 Sport CVT auto with leather and the latest spec CD multiplayer made its auction debut and sold for a resounding £15,175. While a 60,000 mile 98R Lexus GS300 Mk II started low and still didn't look dear when it sold for £8,900.
Someone must have got the PD 130 in mind when they bid £16,550 for a 6,000 mile 02 reg Audi A4 TDI PD 100 SE. A 6,000 mile 2001/51 Rover 75 2.0CDT Club Tourer in Wedgwood Blue bid to a strong £13,600. An 85,000 mile 99V 323iSE looked very sensible at a top bid of £8,400, but it was in white. A 5,000 mile 02 reg Mazda 323 1.6GXi currently selling at a bargain £9,950 new, bid to £7,400. There are an awful lot of Mercedes MLs in the trade at the moment, which helped to explain why a 97,000 mile 99T ML430 ran out of bids at £16,000.
Old E36 BMW 318iS coupes are expensive. A silver 52,000 mile 98R with the M-Tech bodykit bid to a massive £8,800, while a repainted Mauritius Blue 73,000 mile 96P sold for £6,325. Focuses are getting more approachable at £6,550 bid for a 28,000 mile 99V 2.0 Ghia with alloys and £5,400 bid for a 26,000 mile 99T 1.8 Zetec with the Climate Pack. While £5,250 for a 32,000 mile 96N MGF with full service history was no more than you'd pay for a half decent MGB.
But if you want a bargain two year old you won't do much better than a KIA Clarus. There were two silver 2000W 2.0 Executives in today's sale. The 47,000 mile automatic sold for £2,875 and the 23,000 mile manual was knocked down for just £2,800.
Remember: it's Top Car, plus Inchcape part-exchanges at no reserve at BCA Blackbushe on Monday, so there will be something for everyone from around £50 to maybe £150,000.
For information of upcoming BCA auctions, visit
www.bca-auctions.co.uk
Full list of auction centres throughout the country at www.honestjohn.co.uk (go back to the home-page and click on auction directory).
TWO CLASSIC CAR AUCTIONS NEXT WEEK
Two more dates for your diaries: On 2nd October H&H will be holding a classic car auction at Pavilion Gardens, Buxton in Derbyshire, starting at 12.00 midday. There will be a separate classic motorcycle section in a different hall from 1.00pm, and an Automobilia auction the day before on 1st October from 12.00pm. Car entries are the usual mix of older and modern classics, with highlights including a 1904 Cadillac Model B, estimated at £26k - £28k; a 55,000 mile 1939 Alvis Speed 25 Sports Saloon, estimated at £24k - £28k; a 1937 Cord 812 Phaeton 4-seat drophead, estimated at £48k - £52k; and the very pretty Richard Mead bodied 1948 Lea Francis (which looks like a cross between an MG TD and an SS100), estimated at a sensible £10k - £12k. For full details, go to
www.classic-auctions.com
The other big Classic Car Auction next week is Coys in The Royal Horticultural Halls, London, on Thursday 3rd October from 6.30pm with viewing during the day and from 10.00am to 6.00pm on Wednesday. The usual stunning list of entries includes such delights as a 1931 8 litre Bentley re-created in the style of a VDP roadster; a 1925 Rolls Royce Phantom 1 open tourer; a 1997 Jaguar XJ220; an elegant 1937 Bentley 4.25 litre Freestone & Webb 'Top Hat' sports saloon; a Heritage recreated 'Knobbly' Lister Jaguar; a 1953 Talbot Lago T26 Barchetta with body by Motto; and plenty more to delight the dedicated enthusiast. More at
www.coys.co.uk
Comments